SKU:
Regular price
Sale price
₱1,699.75
Unit price
per
Sale
Sold out
Share
View full details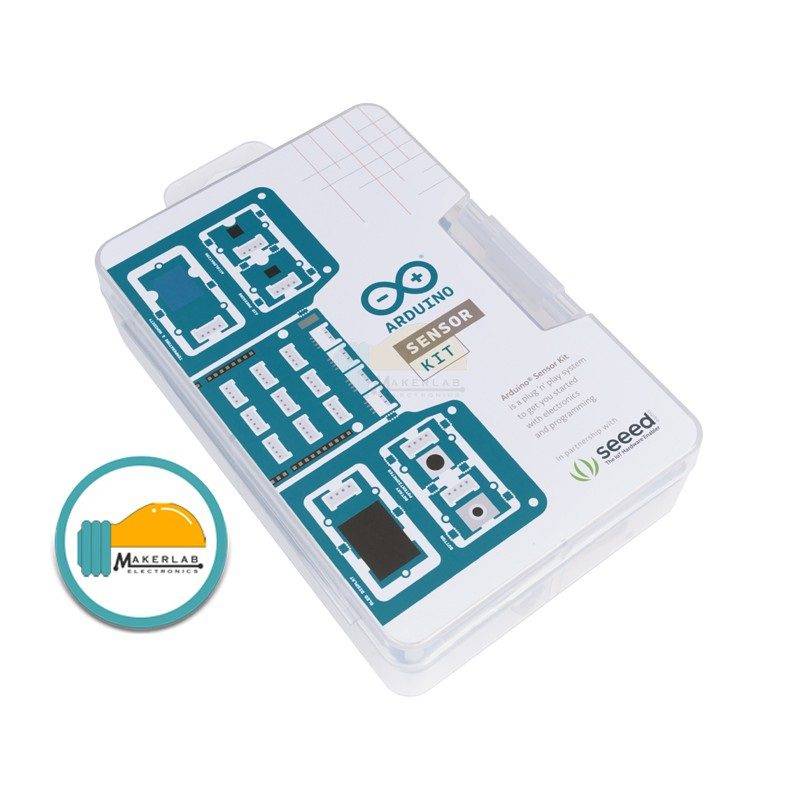 Description
To get started with a new thing is always difficult, and we've been thinking about how to make learning electronics and sensing the world around you easier than ever. We are proud to announce the release of the Arduino Sensor Kit - Base, a joint production between Arduino and Seeed. The Arduino Sensor Kit is a plug & play addition to the Arduino Uno to get you started with electronics and programming. It integrates 10 Grove modules on a single PCB, including 5 sensors, an OLED display, and actuators. Best of all, those modules are pre-wired, so no breadboard, no welding, and even no wiring! Proving that hardware doesn't need to be hard.
Before getting started with the Arduino Sensor Kit, you need to have an Arduino UNO board at your side. Just plug the Arduino Sensor Kit into the Arduino UNO board, then you're ready to go enjoy coding!
Application
Perfect for Arduino beginners start the different Arduino project on one board
Perfect for Steam Education and Online Education
Suitable for getting started with open-source hardware and Arduino coding
10 Sensors and Modules Included in the kit
The Arduino Sensor Kit has exactly the same modules as the Grove Beginner Kit.
*Grove – LED
*Grove – Buzzer
*Grove – OLED Display 0.96?
*Grove – Button
*Grove – Rotary Potentiometer
*Grove – Light
*Grove – Sound
*Grove – Temperature & Humidity Sensor
*Grove – Air Pressure Sensor
*Grove – 3-Axis Accelerator
*6 Grove Cables
Difference between the Grove Beginner Kit
Half a year ago, we released the Grove Beginner Kit for Arduino. It has been one of the most popular products at Seeed. Hundreds of schools and educational institutions adopted the kit as the course material.