SKU:MLE02582
Regular price
Sale price
₱5,000.00
Unit price
per
Sale
Sold out
Share
View full details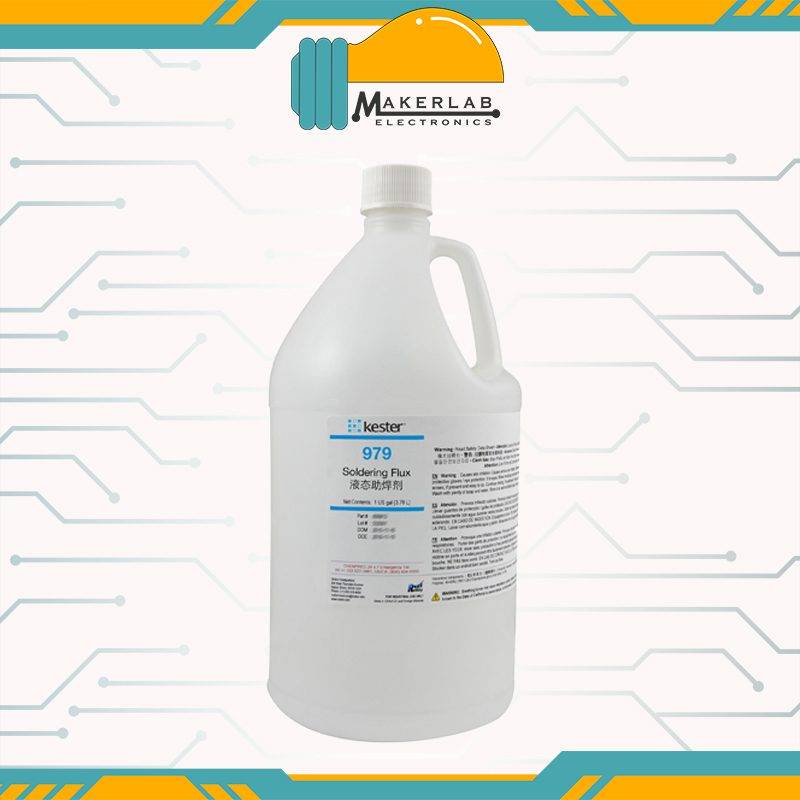 Kester 979
- is a VOC-free, no-clean flux formulation for high quality, low-defect soldering of electronic circuit board assemblies.
- offers the best wetting available in VOC-free liquid flux technology and the shiniest solder joints.
- reduces micro solderballing on glossy laminates and between connector pins.
- will not attack properly cured solder masks or FR-4 Epoxy-Glass laminate.
- leaves a minimal amount of residue after soldering. All remaining residues are non-corrosive, non-conductive and do not need to be removed.
Features:
- Flux Type: VOC-Free, No-Clean
- For Use with Lead-Free Solder
- Specific Gravity: 1.016 ±0.010
- Residue Removal Method (not normally required): Wash with hot de-ionized water at 140-160°F with 2% solution of Kester 5768 Bio-Kleen® saponifier
Performance Characteristics:
? Biodegradable at pH of 2.0 or greater
? Chemically compatible with most solder masks and board laminates
? Does not degrade Surface Insulation Resistance
? No offensive odors
? Bright, shiny solder connections
Reliability Properties:
- Copper Mirror Corrosion: Low
- Corrosion Test: Low
- Silver Chromate: Pass
- Chloride and Bromides: None Detected
- Fluorides by Spot Test: Pass
- Surface Insulation Resistivity (SIR): Pass
Note: Not recommended for use in a soldering process that does not have a preheat cycle associated with it. For
example, this will not work well with a soldering iron