SKU:MLE01000
Regular price
Sale price
₱1,199.75
Unit price
per
Sale
Sold out
Share
View full details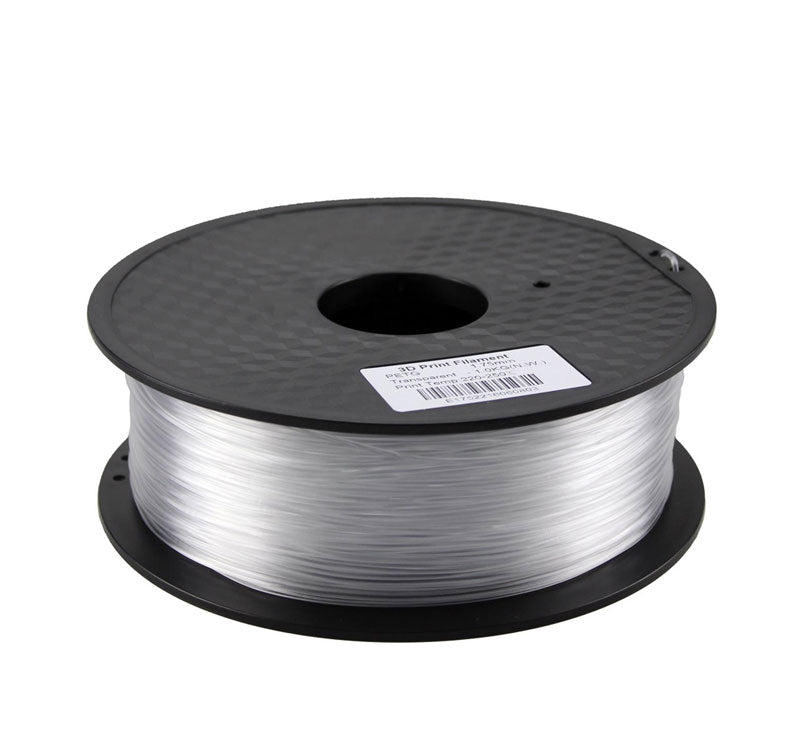 3D Printer PETG Filament 1.75mm
Note: Spool design may vary
3D Printer PETG Filament 1.75mm is a high quality, constant diameter, bright constant colors for accurate repeatable prints. The filament comes on a plastic spool, sealed in a plastic bag with desiccant and packaged in a box.
Features:
PETG filament is a close to PET (Polyethylene terephthalate) filament. PETG is a new updated version that has enhanced properties. It has minimal shrinkage and warping.
PETG filament has good flexible strength more than ABS filament. The filament is super transparent with a glossy finish. PETG filament is also environmentally friendly and recyclable.
PETG is known for it's transparency and clarity.
Specifications:
Material: PETG (Polyethylene Terephthalate Glycol)
Diameter: 1.75mm
Diameter Tolerance: +/- 0.03mm
Net Weight: 1Kg / roll
Available Colors:
Print Setting:
The ideal print temperature is between 220°C – 250°C. Please note that different printers print at slightly different temperatures.
The filament has easy adhesion, so it can be printed on acrylic, glass, polyimide (Kapton) tape, blue tape, and others. A heated bed is not required.
Application:
PETG Filament is the perfect filament to combine strength and flexibility, which is why it's used in so many mechanical parts or robotics. It has great chemical resistance with good acidic and alkalic resistance. The superb chemical resistance is why the FDA has approved PET as acceptable for direct food contact.