SKU:MLE00801
Regular price
Sale price
₱2,049.75
Unit price
per
Sale
Sold out
Share
View full details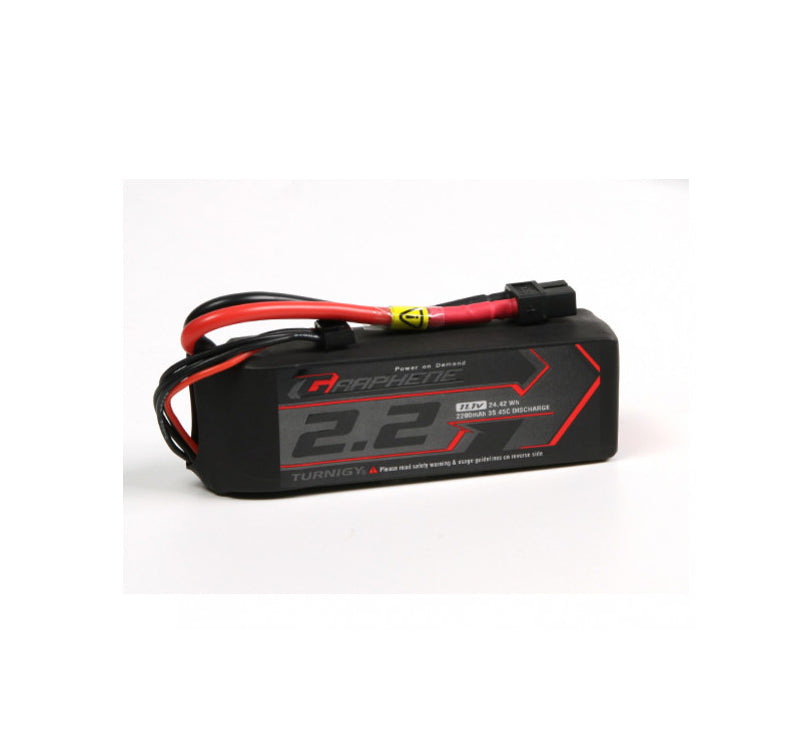 Turnigy Graphene 2200mAh 3S 45C LiPo Pack w/ XT60
TURNIGY, the name synonymous with performance, reliability and innovation is excited to release a powerful new battery chemistry in the Turnigy Graphene!
What does this really mean for you? Well not only do Graphene batteries go harder for longer but they're unlike anything you have seen or used before.
Turnigy Graphene packs utilize carbon in the battery structure to form a single layer of graphene just 0.335nm thick, making that type of battery substrate the thinnest known to mankind. The graphene particles form a highly dense compound allowing electrons to flow with less resistance compared to traditional Lipoly battery technologies.
The result is a battery capable of maintaining greater power output whilst remaining much cooler under load. Since heat and resistance are the natural enemy of batteries Graphene chemistry has significantly reduced these problems and the result is an incredible boost in cycle life.
Turnigy Graphene batteries are the new standard for serious hobbyists who require POWER ON DEMAND.
Specifications:
Capacity: 2200mAh
Voltage: 3S1P /3 Cell / 11.1V
Discharge: 45C Constant / 90C Burst
Weight: 211g (including wire, plug & case)
Dimensions: 106x35x30mm
Balance Plug: JST-XH
Discharge Plug: XT-60
Note: Graphene LiPo Batteries only require a standard Lipo battery charger.
Advantages over traditional Lipo batteries.
Power density: 0.15-0.17kw/kg (5Ah-16Ah)
Power density: 0.13-0.15kw/kg (1Ah-4.9Ah).
Stable High pack voltage through duration of use.