SKU:
Regular price
Sale price
₱999.75
Unit price
per
Sale
Sold out
Share
View full details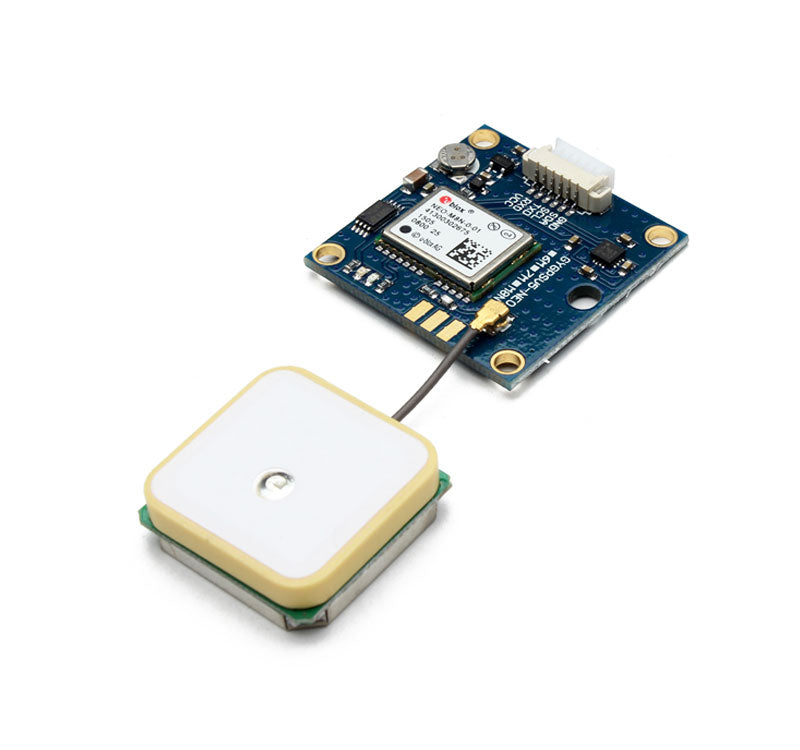 Ublox NEO-M8N GPS Module
This NEO-M8N GPS Module series of standalone concurrent GNSS modules is built on the exceptional performance of the u-blox M8 GNSS (GPS, GLONASS, BeiDou, QZSS, SBAS and Galileo-ready1)
The NEO-M8 series provides high sensitivity and minimal acquisition times while maintaining low system power. The NEO-M8M is optimized for cost sensitive applications, while NEO-M8N/M8Q provides best performance and easier RF integration.
The NEO form factor allows easy migration from previous NEO generations. Sophisticated RF-architecture and interference suppression ensure maximum performance even in GNSS-hostile environments.
The NEO-M8 series combines a high level of robustness and integration capability with flexible connectivity options. The future-proof NEO-M8N includes an internal Flash that allows simple firmware upgrades for supporting additional GNSS systems. This makes NEO-M8 perfectly suited to industrial and automotive applications.
Specifications:
Receiver type 72-channel u-blox M8 engine - GPS/QZSS L1 C/A, GLONASS L10F, BeiDou B1, Galileo E1B/C, SBAS L1 C/A: WAAS, EGNOS, MSAS, GAGAN
Nav. update rate Single GNSS: up to 10 Hz, 2 Concurrent GNSS: up to 5 Hz
Position accuracy 2.0 m CEP
Acquisition Cold starts: 26 s
Aided starts: 2 s
Re-acquisition: 1 s
Sensitivity Tracking & Nav: –167 dBm
Cold starts: –148 dBm
Hot starts: –157 dBm
Assistance AssistNow GNSS Online
AssistNow GNSS Offline (up to 35 days)
AssistNow Autonomous (up to 6 days)
OMA SUPL & 3GPP compliant
Oscillator TCXO
RTC crystal Built-In
Anti jamming Active CW detection and removal. Extra
on-board SAW band pass filter
Memory Flash
Supported antennas Active and passive
Raw Data Code phase output
Odometer Integrated in navigation filter
Geo-fencing Up to 4 circular areas
GPIO for waking up external CPU
Spoofing detection Built-in
Signal integrity Signature feature with SHA 256
Data-logger For position, velocity, time, and odometer data
Dimension: Module: 35 x 26 mm ; Antenna: 25 x 25 x 8 mm
Weight: 17 g