SKU:MLE00627
Regular price
Sale price
₱2,399.75
Unit price
per
Sale
Sold out
Share
View full details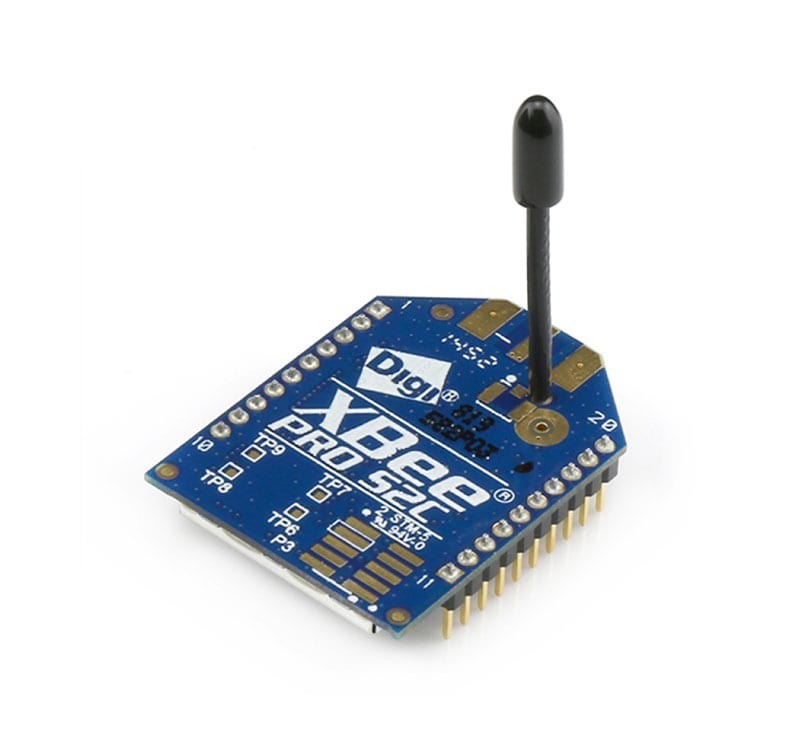 XBee Pro S2C Wire Antenna
This is the XBee Pro S2C with Wire Antenna XBP24CZ7WIT-004 module from Digi. The new Series 2C improves upon the power output and data protocol of the Pro Series2. Series 2C modules allow you to create complex mesh networks based on the Xbee ZB Zigbee mesh firmware. These modules allow a very reliable and simple communication between microcontrollers, computers, systems, really anything with a serial port! Point to point and multi-point networks are supported.
Note: If you are looking for a simple point-to-point configuration, you might want to try the Series 1 instead. The Series 2 requires considerable setup and configuration.
Note: Series 1 and Series 2B Xbee modules have the same pin-out. However, Series 1 modules cannot communicate with Series 2B modules.
Specifications:
Model: XBP24CZWIT-004
Supply Voltage: 2.7V - 3.6V
Operating Current (Transmit): 120mA@3.3V, +18dBm
Operating Current (Receive): 31mA
Indoor/Urban Range: Up to 300 ft. (90m)
Outdoor RF line-of-sight Range: Up to 2 miles (3200 m)
Transmit Power Output (maximum): 63mW(+18dBm)
Receiver Sensitivity: -101dBm
RF Data Rate: 200,000b/s
Operating Temperature: -40 to 85°C (industrial)
UART: 1 Mb/s maximum (burst)
SPI: 5 Mb/s maximum (burst)
Wire Antenna
Documents: