SKU:MLE00646
Regular price
Sale price
₱200.00
Unit price
per
Sale
Sold out
Share
View full details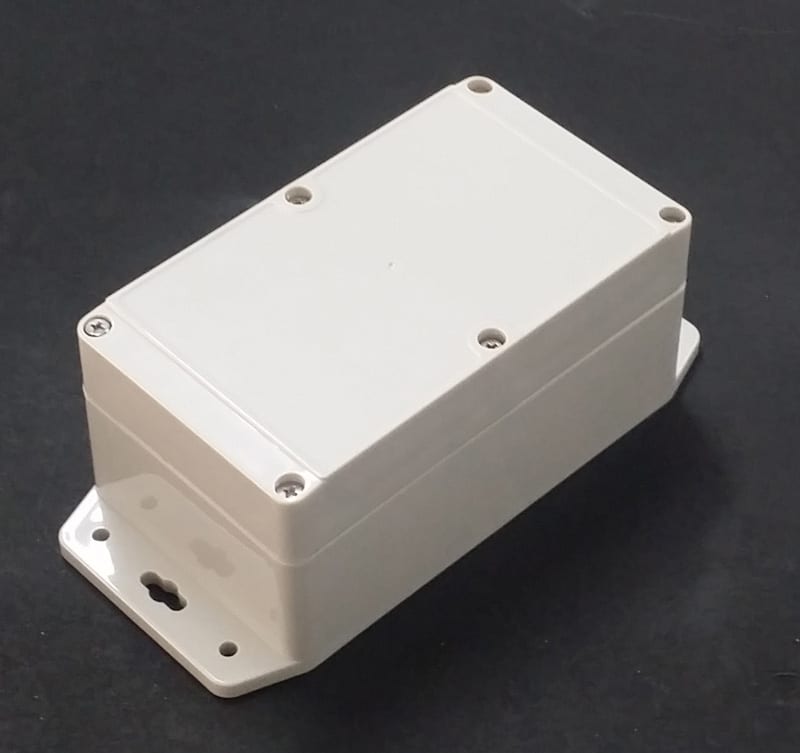 Weatherproof Enclosure 160x90x74mm IP65 NEMA 4 ABS
This Weatherproof Enclosure 160x90x74mm IP65 ABS will give your project the protection it deserves. These are used to enclose radio equipment as they can be secured to a pole using U-bolts. At about 3mm thick, this enclosure has plenty of space for gizmos, gadgets, and widgets.
IP65 enclosures are general-purpose outdoor electrical junction boxes that provide basic weatherproof protection. They are equivalent to NEMA 4 and NEMA 4X enclosures.
There's a rubber gasket around the inside of the lid which forms a dust and moisture resistant seal when the screws are tightened down making the enclosure essentially weatherproof. The lid is secured with six 4mm screws (included).
Weatherproof vs Waterproof
A Waterproof enclosure shares similar properties with a Weatherproof enclosure, what differs between the two is that a waterproof enclosure can be submerged underwater with thttps://www.makerlab-electronics.com/product/weatherproof-enc…-ip65-NEMA-4-abs/he depth defined by the IP Rating, enclosures that are waterproof are IP67 and IP68.
This enclosure is IP65 rated, low cost "alternative" to IP66 rated enclosure, however, please check the IP Rating Chart for difference, to verify if this enclosure will fit your needs.
Dimensions:
160 x 90 x 74mm (6.22 x 3.54 x 2.95 in)