SKU:MLE00321
Regular price
Sale price
₱1,200.00
Unit price
per
Sale
Sold out
Share
View full details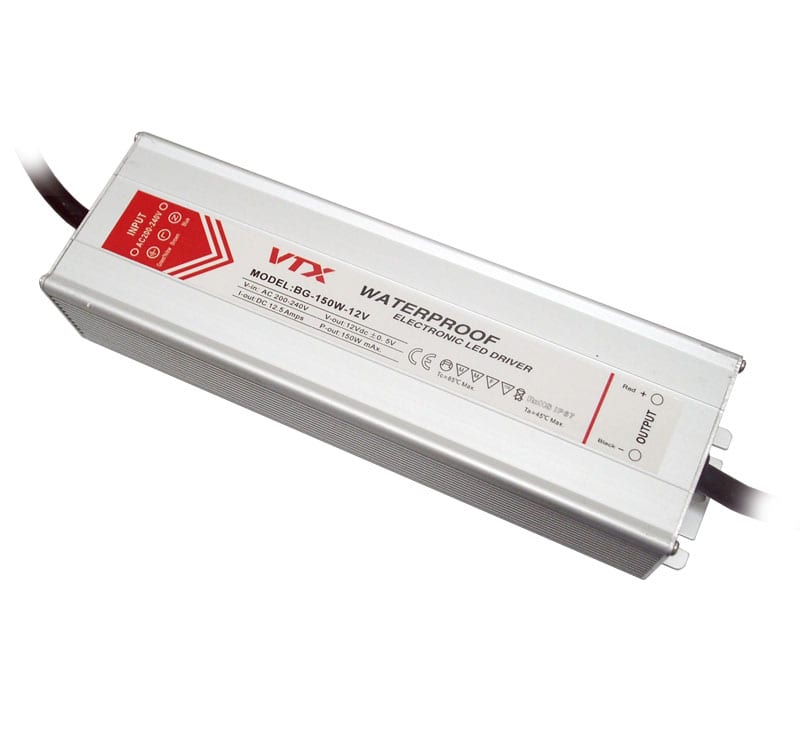 12V LED Driver 150W IP67
Our 12V LED Driver 150W IP67 is fully enclosed with waterproof compound, making it great for use with outdoor equipment such as an LED panel or sign board, this power supply can output a DC voltage of 12V DC, and current of up to 12.5A, it operates from 110VAC or 220VAC power source.
Constant Voltage vs Constant Current
Constant Voltage drivers are designated for a single direct current (DC) output voltage, usually 12VDC or 24VDC. An LED light rated for a constant voltage requires a consistent amount of output voltage to ensure a proper operation. The driver receives a standard voltage around 120-240 volts, typically found in residential outlet.
Constant current LED drivers are designed for a range of output voltages and a fixed output current Amps). An LED which is rated to operate on a constant current driver requires a designated supply of current (amps). This type of driver varies the voltage along an electronic circuit which allows a constant electrical current through the device.
Technical specification:
Input Voltage and Current: 90 – 264 VAC
length: 24cm
width: 6.8cm
height: 4.3 cm
weight: 1129.5 g
Frequency: 50/60 Hz
Output Voltage: 12 VDC
Output Current: up to 12.5 A
Rating: IP67