SKU:MLE01326
Regular price
Sale price
₱300.00
Unit price
per
Sale
Sold out
Share
View full details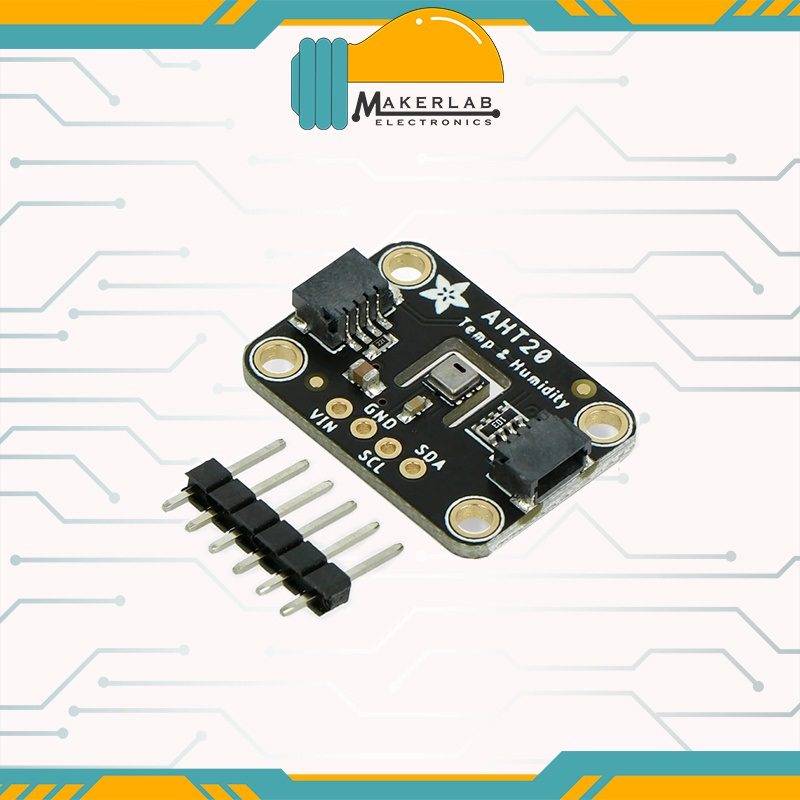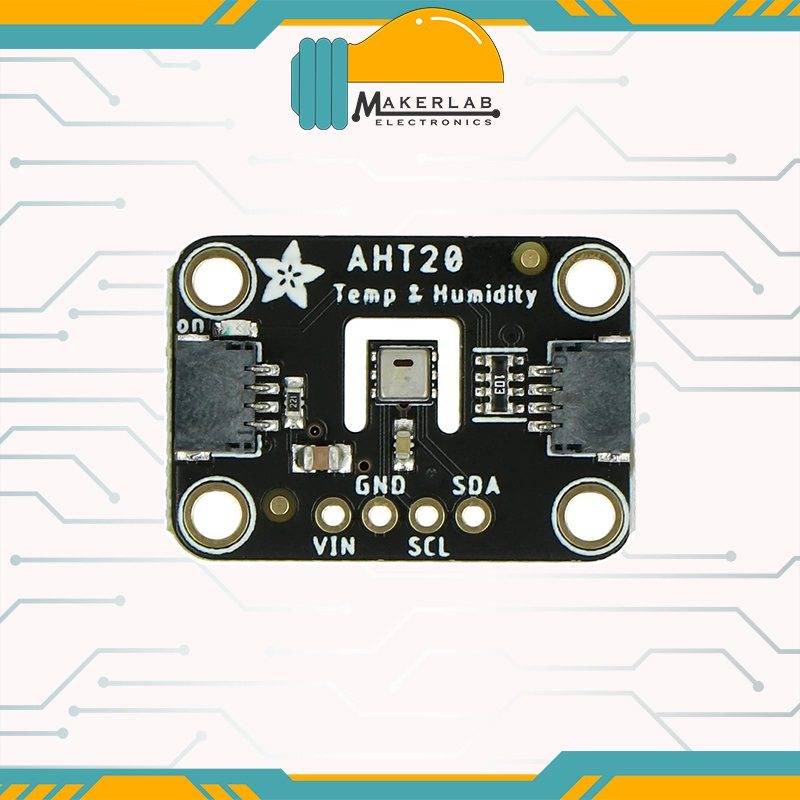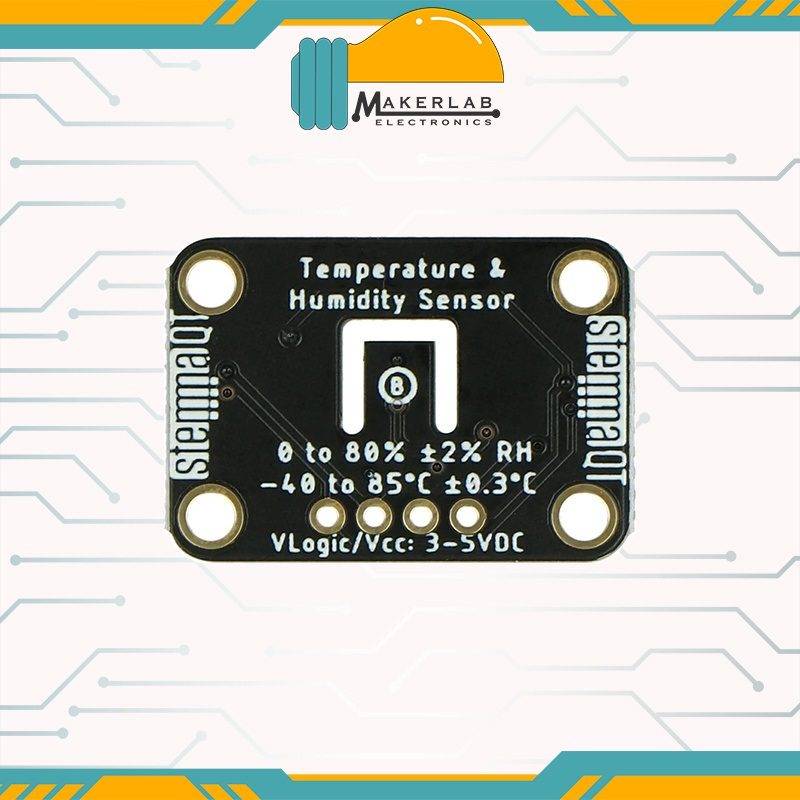 Product description: AHT20 - I2C temperature and humidity sensor - Adafruit 4566.
Module with temperature and humidity sensorAHT20, which communicates viaI2Cinterface. It has only one I2C address, so it is not possible to use multiple sensors. It allows to measure temperature from -40°C to 85°C with an accuracy of0.3°Cand humidity from 0% to 100% RH with an accuracy of2%. Powered by3.3 V or 5 V. There are two STEMMA QT / Qwicc connectors on the board.
Connection of AHT20 sensor
The AHT20 sensor communicates with the microcontroller via the I2C interface. It is powered by 3.3 V or 5 V. A dedicated STEMMA QT / Qwiic connector or standard 2.54 mm gold pin pins can be used for connection.
PIN DESCRIPTION
VIN Supply voltage 3.3 V or 5 V.
GND The weight of the system.
SCL I2C bus clock line.
SDA I2C bus data line.
Sensor specification AHT20
• Power supply voltage: 3.3 V or 5 V
• I2C address: 0x38
• Temperature measurement range: -40°C to 80°C (accuracy to 0.3°C)
• Moisture measurement range: from 0% to 100% (accuracy to 2%)
• Dimensions: 25.4 x 17.8 mm
VOLTAGE TO 3.3 V
VOLTAGE FROM 5.0 V
INTERFACE I2C
SENSOR - TYPE temperature
SENSOR - TEMPERATURE TO 85 °C
SENSOR - TEMPERATURE ACCURACY +/- 0.3 °C
SENSOR - TEMPERATURE FROM -40 °C - 120 °C