SKU:MLE00006
Regular price
Sale price
₱400.00
Unit price
per
Sale
Sold out
Share
View full details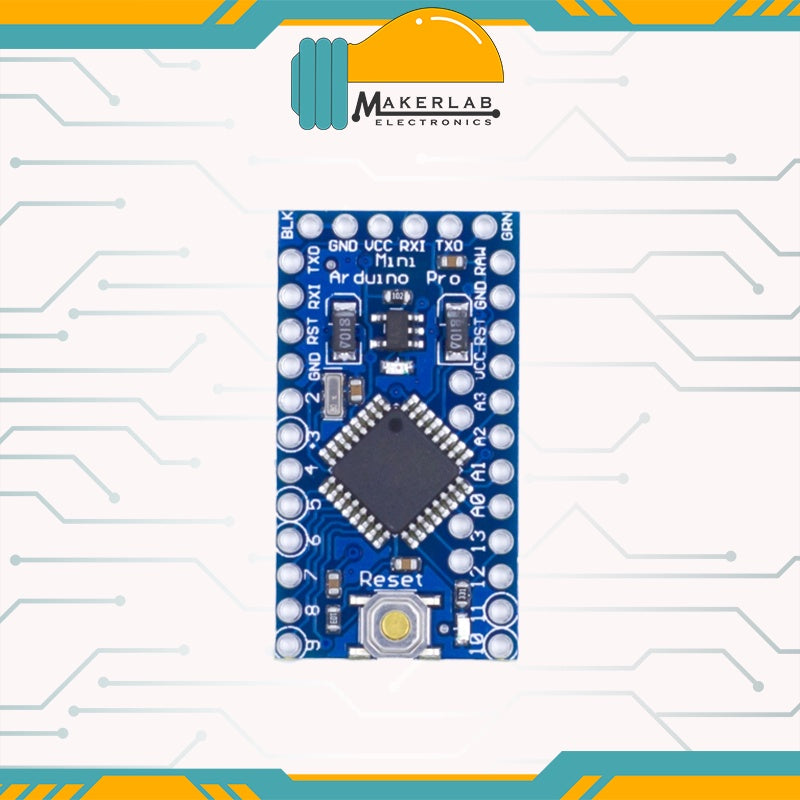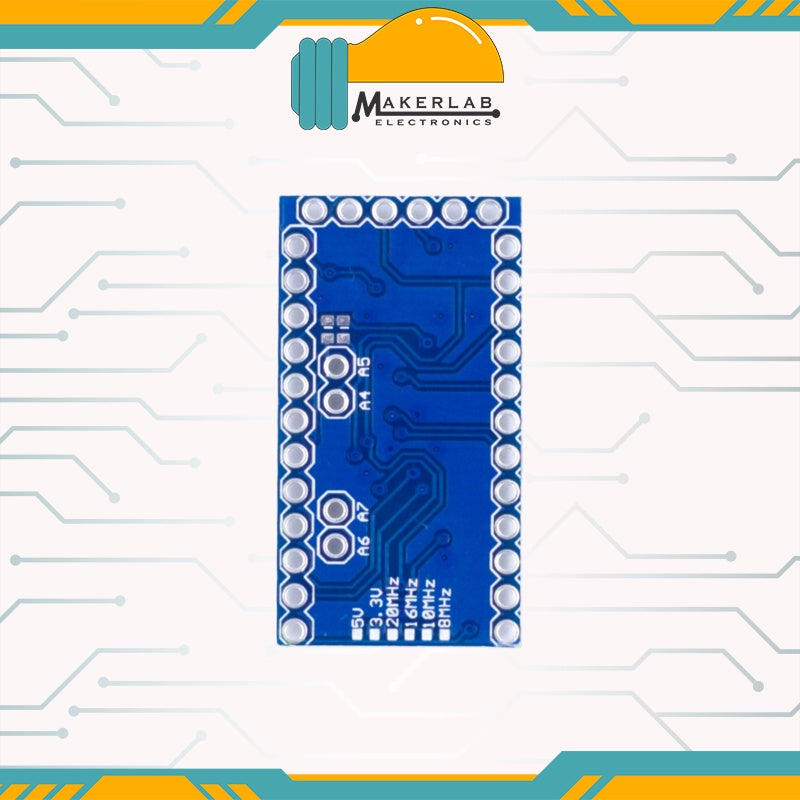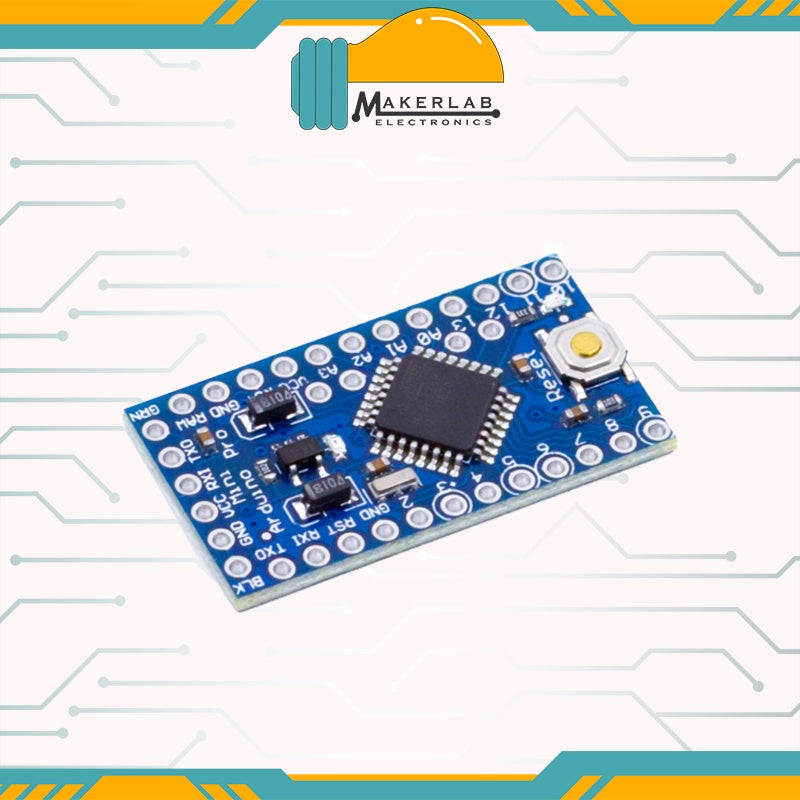 Pro Mini 328-5V 16MHz based on Arduino®
The Pro Mini 328-5V 16MHz based on Arduino®i is a microcontroller board based on the ATmega328 (datasheet). It has 14 digital input/output pins (of which 6 can be used as PWM outputs), 6 analog inputs, an on-board resonator, a reset button, and holes for mounting pin headers.
This board connects directly to the FTDI Basic Breakout board and supports auto-reset. The Arduino Pro Mini also works with the FTDI cable but the FTDI cable does not bring out the DTR pin so the auto-reset feature will not work. There is a voltage regulator on board so it can accept voltage up to 12VDC. If you're supplying unregulated power to the board, be sure to connect to the "RAW" pin and not VCC.
The latest and greatest version of this board breaks out the ADC6 and ADC7 pins as well as adds footprints for optional I2C pull-up resistors!
Note: You will need a USB to Serial Converter to program the Arduino Pro Mini
Dimensions: 0.7x1.3" (18x33mm)
Features:
ATmega328 running at 16MHz with external resonator (0.5% tolerance)
0.8mm Thin PCB
USB connection off board
Supports auto-reset
5V regulator
Max 150mA output
Over current protected
Weighs less than 2 grams!
DC input 5V up to 12V
On board Power and Status LEDs
Analog Pins: 8
Digital I/Os: 14
Documents: