SKU:MLE03534
Regular price
Sale price
₱5,500.00
Unit price
per
Sale
Sold out
Share
View full details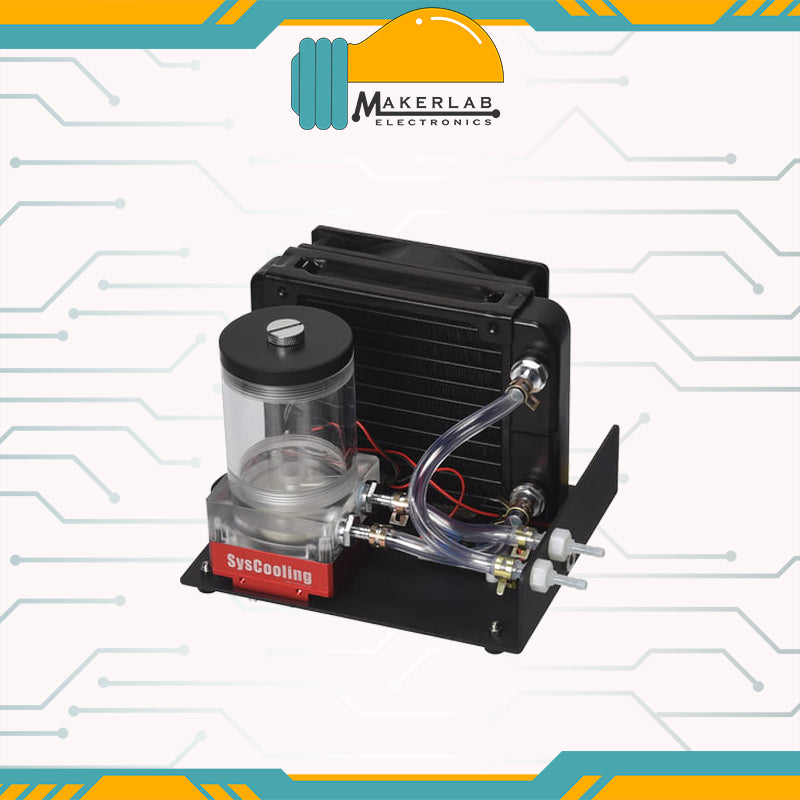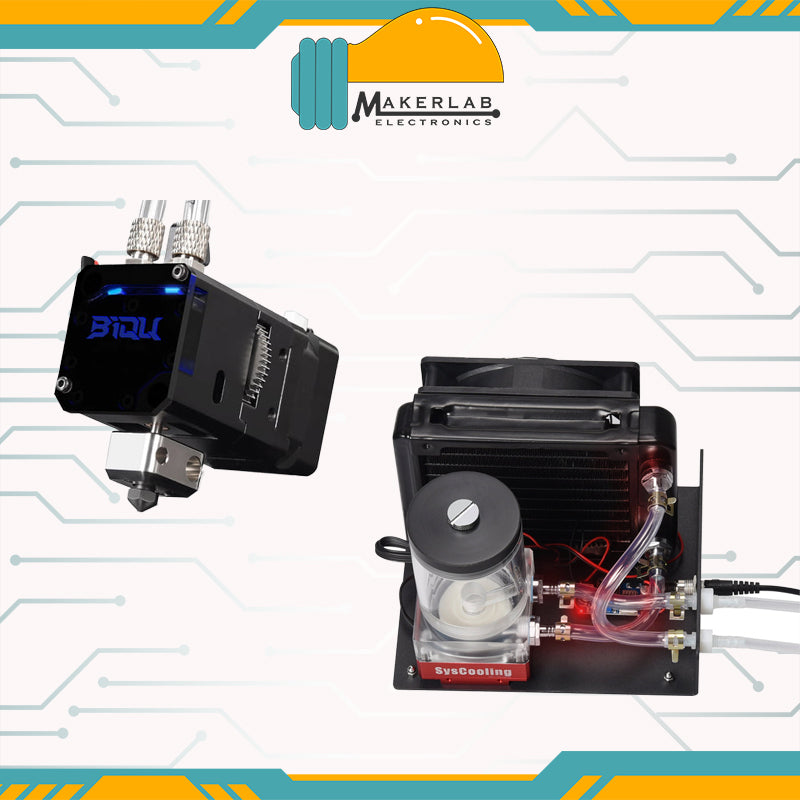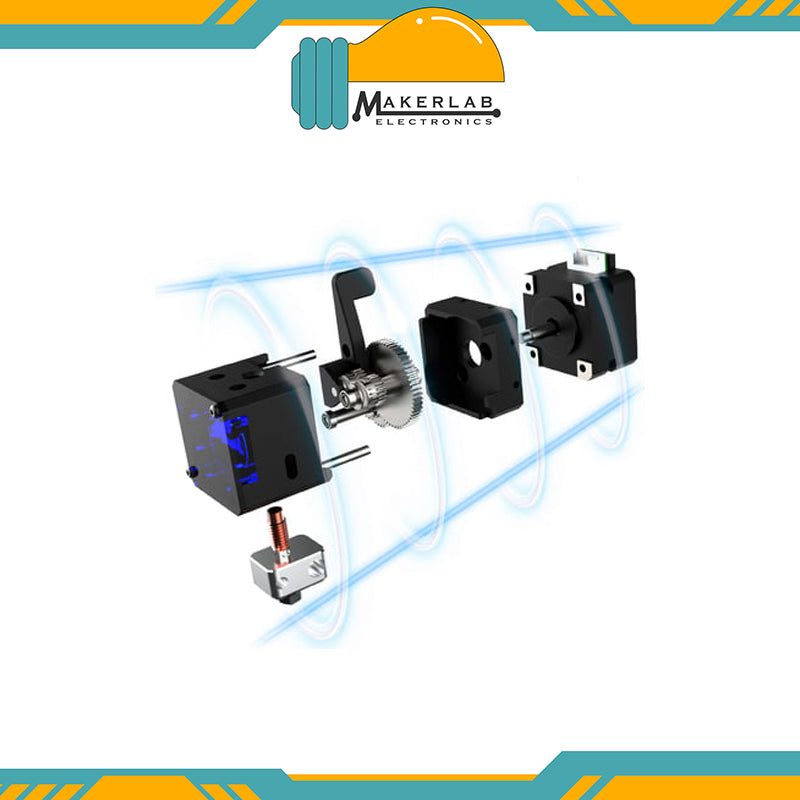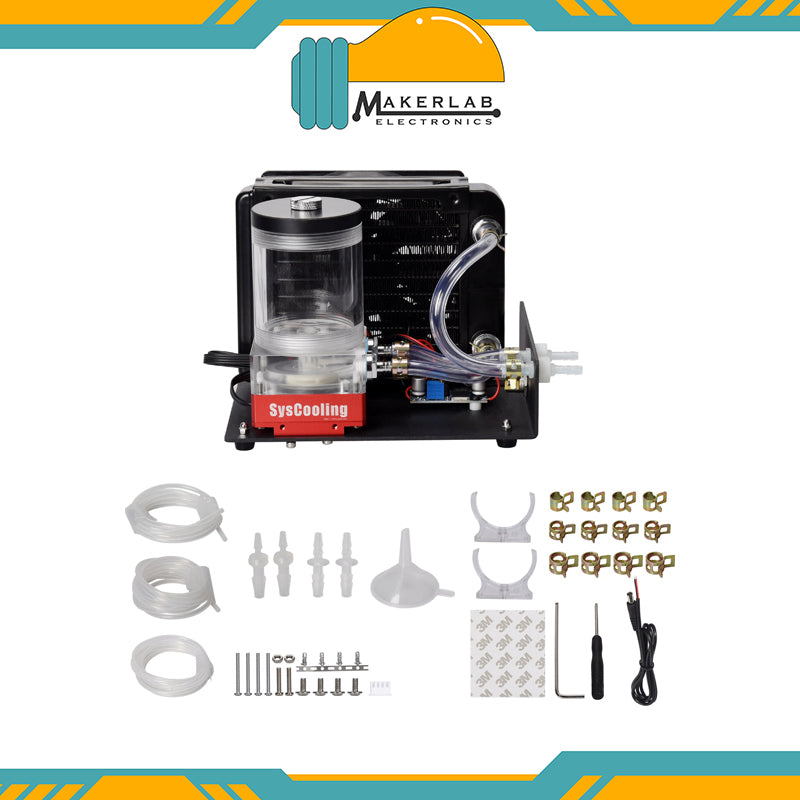 Product details
BIQU
*H2O Extruder
Water-cooled extruder for temperatures up to 500 °C
Features & Advantages
Temperatures up to 500 °C
Requires Water Cooling Kit
Fast, efficient cooling
Accurate printing Product information & technical details
Manufacturers: BIQU
Content: 1 pc
Product types: Extruder
Filament Diameter: 1,75 mm
DESCRIPTION
The H2O extruder from BIQU is the water-cooled successor to the H2 V2.0 dual-gear extruder. The H2O Extruder can only be used with a water cooling system. BIQU offers the Water Cooling Kit for this purpose, the design of which also adapts perfectly to the H2O Extruder, but you can also use a different water cooling system.
500°C maximum nozzle temperature
Compact extrusion system
Resistant to high temperatures
Dual Gear Extrusion
Short filament path
More Cooling Power - Easier closed chamber printing
In connection with a water cooling system, the cooling can circulate better, the heat is distributed faster and the extruder is effectively protected.
Dual gear drive for best filament grip A dual-gear drive with two gears made of stainless steel ensures better filament grip and strong, even extrusion.
Features of the H2O Extruder:
Suitable for water pipes with an inner diameter of 4 mm and an outer diameter of 6 mm
The motor is temperature resistant up to 180 °C
Nice RGB mood light on the extruder Equipped with MAX31865 Board & PT100 Thermistor
Nickel-plated copper heating block with high hardness, durability and anti-corrosion
Heat Block Material Nickel-plated copper
Heatbreak material Titanium alloy
Gear material Stainless steel
Nozzle material High temperature - hardened stainless steel
Max heating temperature 500ºC
Temperature resistant motor 180℃
Temperature resistant fan 110ºC
Thermistor PT100 & MAX31865
Nozzle diameter 0.4mm
Number of extrusion gears 2
Diameter of the extrusion gears 7.8mm
Gear ratio 7:1
Quick release heatbreak Yes
Filament sensor No
*Water Cooling Kit
The BIQU Water Cooling Kit is suitable for use with the BIQU H2O Extruder and other extruders. The water-cooling system with a 120 mm fan ensures better heat exchange and more efficient cooling, which allows extruders to develop their full performance even in closed chambers.
With the Water-Cooling Kit in conjunction with a suitable extruder, you no longer have to worry about insufficient cooling.
The Water Cooling Kit is 122 mm high at its highest point, 200 mm long and 145 mm wide overall.