SKU:MLE04062
Regular price
Sale price
₱75,000.00
Unit price
per
Sale
Sold out
Share
View full details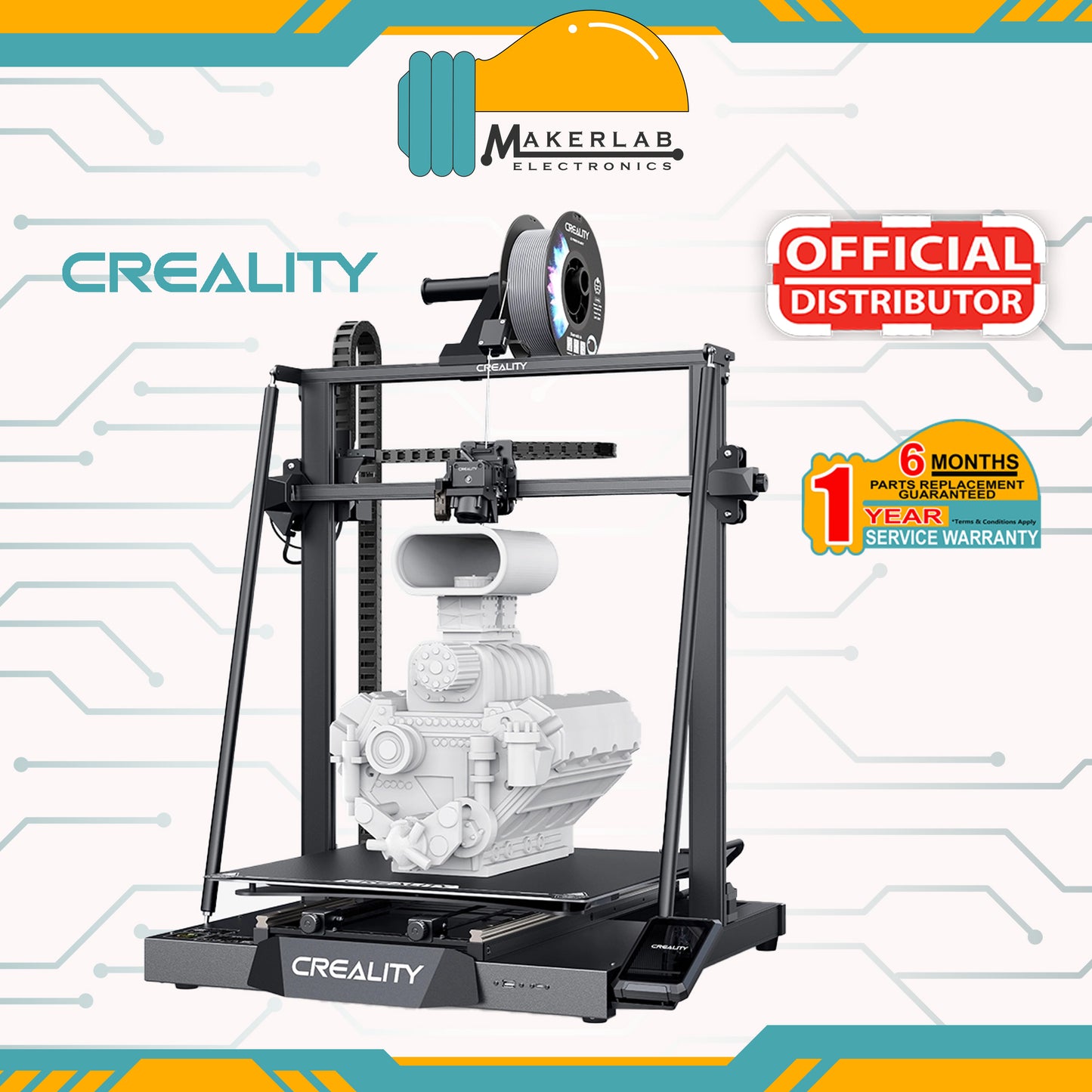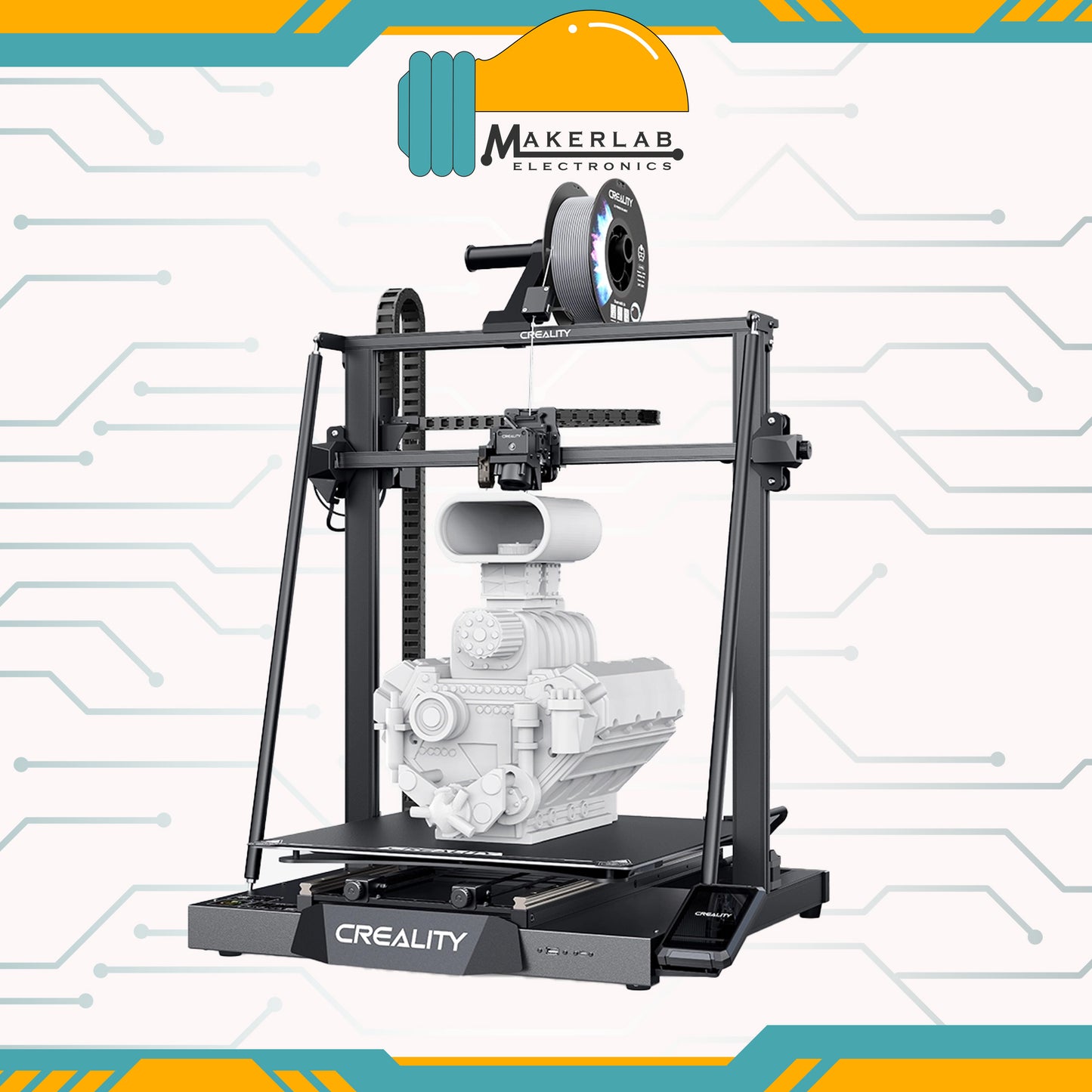 Product details of Creality CR-M4 3D Printer boasts a massive build volume of 450x450x470mm
Core Features
450*450*470mm Build Volume
Quality Dual Y-axis Linear Rails
Multi-printers Control
"Sprite" Dual-gear Direct Extruder
CR Touch 25-point Auto-leveling
Anti-wobbling Dual Z-axis
PC Spring Steel Build Surface
800W Industrial Control Power Supply
CR-M4 boasts a massive build volume of 450*450*470mm. It's a real workhorse to create big models with less or no post-processing or to batch-print more parts in one go. Time to max out creativity and let thoughts run wild.
Wide Applications
‧ Life-size model
‧ Small-batch production
‧ Prototyping
‧ Architectural model
Precise and Reliable
Dual Y-axis Linear Rails
2 CNC-machined precision linear rails optimize the Y-axis transmission which, driven by a strong and precise motor, runs accurately and smoothly.
Made out of bearing steel, the rails withstand wear, blacklash and heavy load. Way more reliable and durable than V-slot rails.
Always a Handy Way of Printing
Able to print via USB drive, USB-C cable, RJ45 cable, or WiFi. With a LAN connection, users can print from any PC on the LAN by using Creality Print.
With an Internet connection, users can print and monitor remotely from the Creality Cloud APP or Web.
Start a Print Farm with Multi-printers Control.
When many CR-M4 printers are online, it is easy to start a 3D print farm for volume production, where the printers produce the same model on a single command from Creality Print or Creality Cloud Web.
Raise the Bar of Extruder Specs
All-metal "Sprite" direct extruder with dual-gear design, providing a strong and uniform 80N extrusion force. Great to extrude flexible filaments like TPU.
High-flow Hotend
Upgraded high-flow nozzle plus 50W heater cartridge, fully melt high-temp filament at 300 °C for fluent feeding. Swappable with a 0.6\0.8mm nozzle.
Dedicated Model Cooling
A standalone 4020 fan channels strong wind to cool the freshly printed section. Let the model solidify faster with less drooping or warping.
Diverse Filaments to Realize Bold Ideas
The superb all-rounder printhead gives the liberty to print with PLA, PA (nylon), heat-resistant ABS, PLA-Wood, PLA-CF, flexible TPU, and PETG.
Genuine 25-point Auto-Leveling
Fully automatic leveling with CR Touch by probing 25 points, and Z offset at 0.05mm accuracy to quickly calibrate the distance between the nozzle and the build surface.
Flexible PC Surface and Fast-heating Bed
A 4-layered build plaform. The PC coating provides strong adhesion. The bendable spring steel sheet is easy to remove large models and will not deform after long-term use. The magnetic base and two pins allow quick snap-on.
And the 470x470mm aluminum heatbed will heat up to 60℃ within 160s*
Less Wobbling with Rigid Z-axis
The dual Z-axis curb gantry sagging and Z-wobbling. Together with the 2 support rods, a rigid triangle is formed to stabilize the top frame. Each Z-axis is driven by a standalone motor for neat movement.
Now, the quality of tall models is ensured from bottom to top.
Color Screen with Simplified UI A 4.3-in color screen features simple and responsive touch control, supporting model preview and temperature PID tuning.
It will time out after 5 minutes of no further activity. Even better, you can enable the energy-saving Sleep Mode.
800W Industrial Control Power Supply
Adaptive to 100-240 voltages worldwide, the 800W adapter delivers over 90% efficiency and little thermal run-away.
It filters voltage fluctuations and electromagnetic interference, and protects against short-circuit, overload, overvoltage and overheat. Rest assured with the safe and steady peak performance.