SKU:MLE03932
Regular price
Sale price
₱550.00
Unit price
per
Sale
Sold out
Share
View full details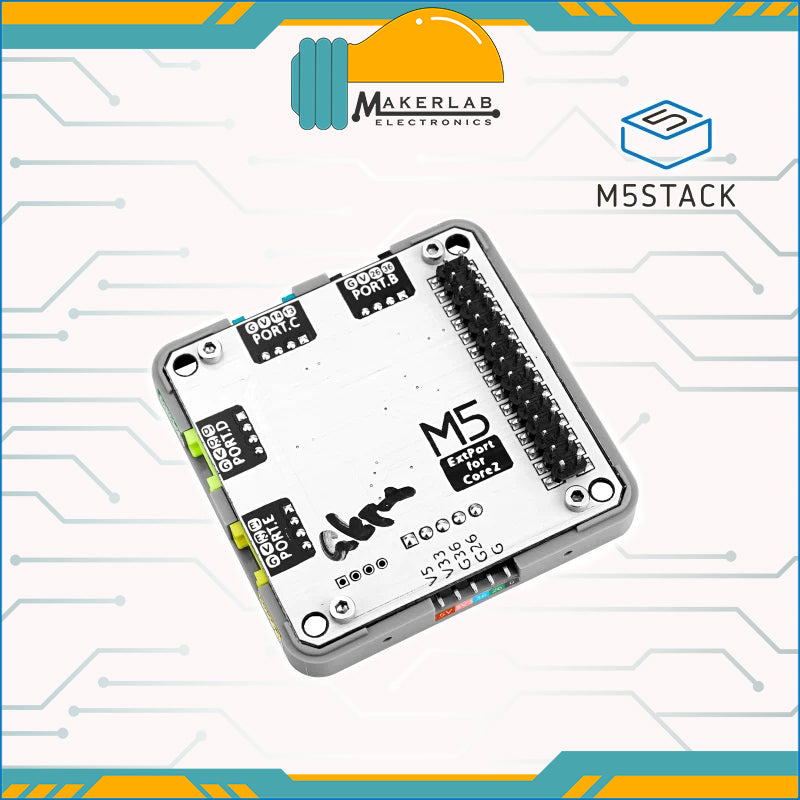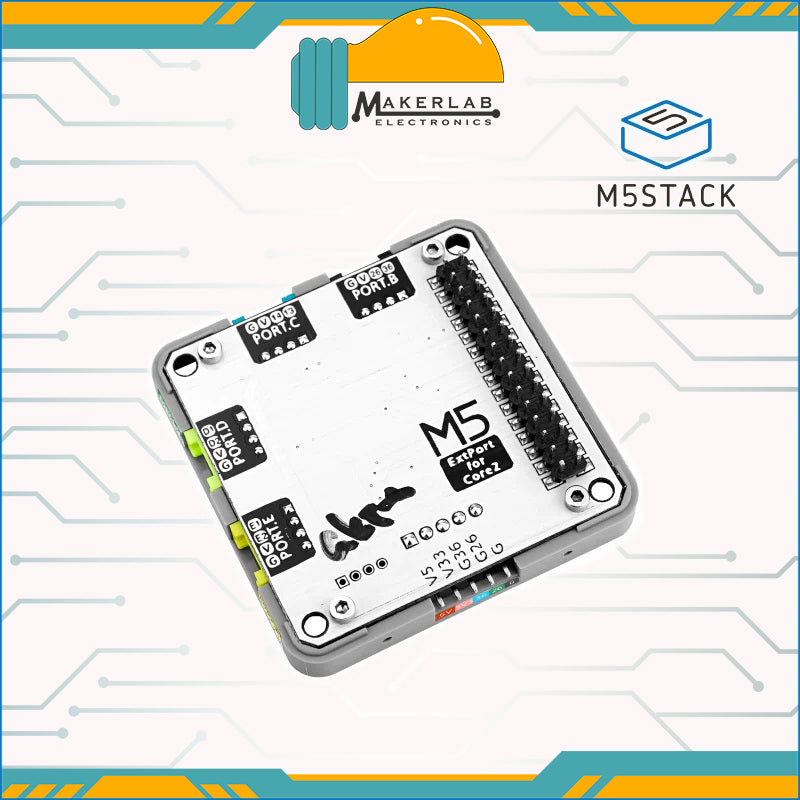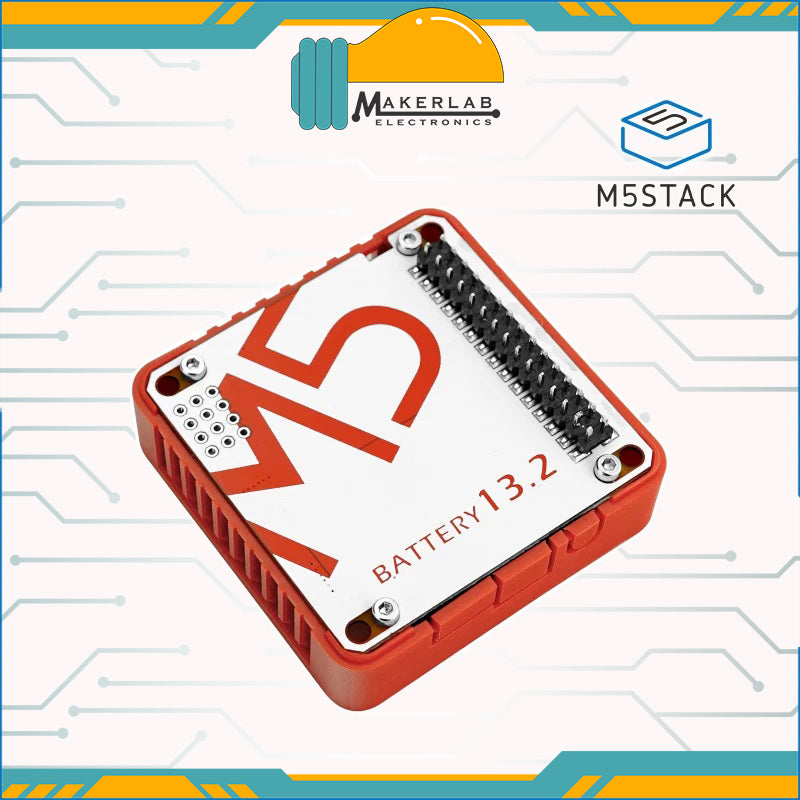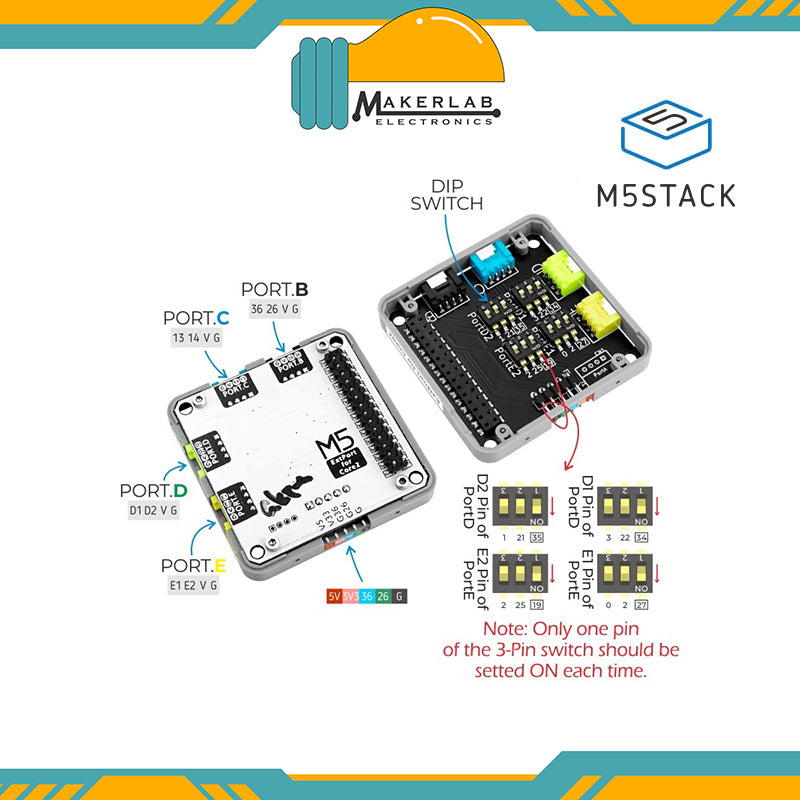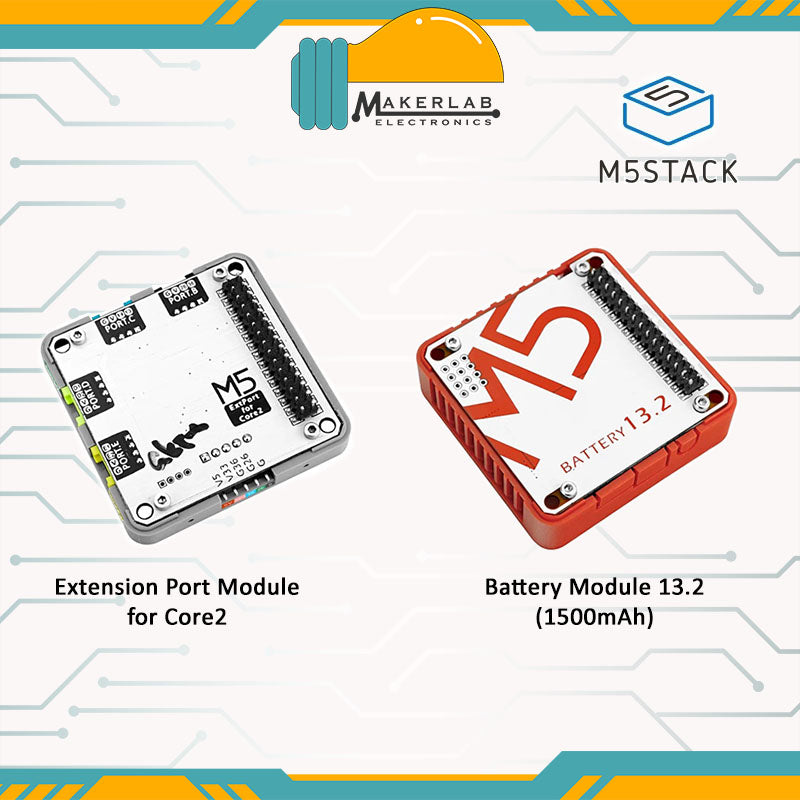 PRODUCT DETAILS
ExtPort For Core2 is an expansion module for M5Stack Core2 converting to Grove interface. It provides PortB/C/D/E 4 Grove interfaces, and PortD/E can be configured with different GPIOs via internal dip switches.
Product Features
4x Grove interface (PortB/C/D/E)
4x 3-pin dip switches (PortD/E)
1x 5Pin@2.54mm pin head
Included
1x ExtPort For Core2
Application Scenarios
Multi-sensor, multi-actuator extensions
DIY project
Specifications
Expansion ports PortB, PortC, PortD, PortE
Net Weight 24g
Gross Weight 58g
Product Dimensions 54x54x13mm
Package Size 62x58x17mm
Description
Battery 13.2 Module is a 1500mAh high-capacity lithium polymer battery expansion module in the M5Stack stacking module series. It's high-quality material guaranteed with a delicate protection board. With higher protection voltage to prevent overcharging/over-discharging failures and to ensure the safety of operation. Supports for multiple battery modules stacked. This module is the best solution for adding an autonomous and stable power supply to your devices that require long-lasting energy sources.
Product Features
Nominal capacity: 1500mAh (0.2C)
Delicate protection board with higher protection voltage to prevent overcharging/over-discharging failures
Support multiple battery modules stacking for advanced endurance
Battery passes multiple tests for greater safety
Lab test data.
Charging current 791mA, full time 110 minutes (test hardware: CORE1 + Battery 13.2 Module)
Discharge current 330mA, discharge time 265 minutes (test hardware: CORE1 + Battery 13.2 Module + M5GO BOTTOM: remove battery, light up RGB LEDx10, maximum brightness)
Included
1x Battery 13.2 Module
Specification Parameters
Nominal Capacity 1500mAh(0.2C)
Nominal Voltage 3.7V
Charging Voltage 4.2V
Discharge voltage 3.0V
Charge Current Standard Charge: 0.2C (300mA)
Fast Charge 0.8C (1200mA)
Max. charge/discharge current 0.8C(1200mA)
Internal resistance of electric core ≤150mΩ
Cycle Life ≥300
Operating temperature: Charging:5℃ - 45℃
Discharging:-10℃ - 55℃
Net Weight 43.3g
Gross Weight 63.7g
Product Size 54.2*54.2*13.2mm
Package Size 95*65*25mm