SKU:MLE04240
Regular price
₱2,190.00
Sale price
₱1,450.00
Unit price
per
Sale
Sold out
Share
View full details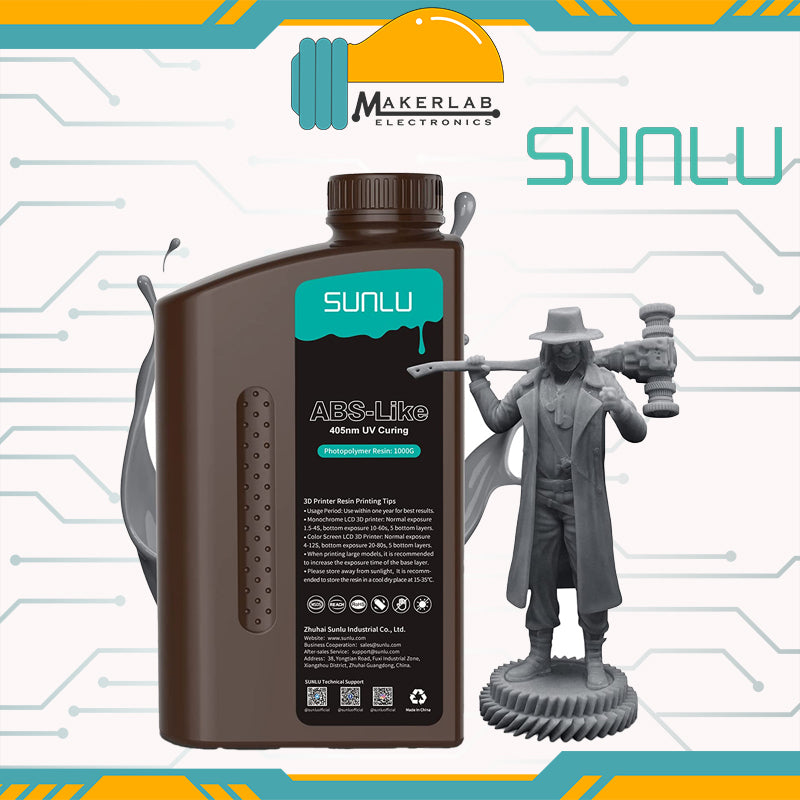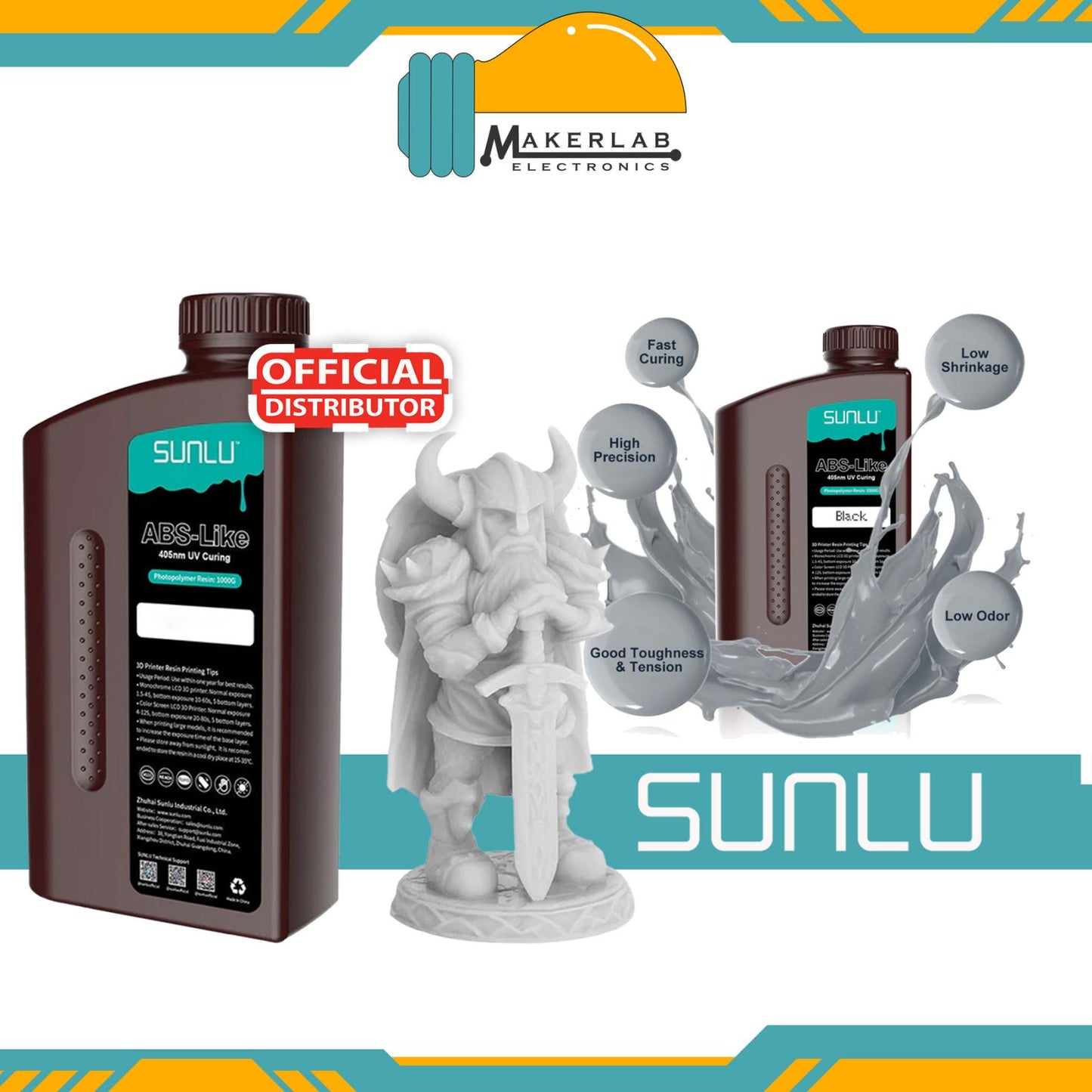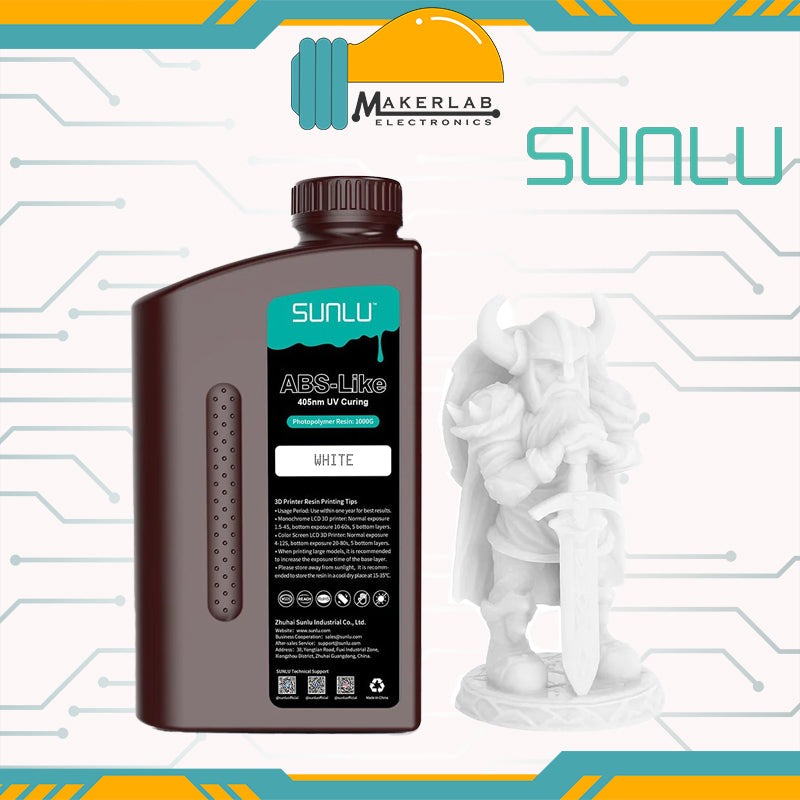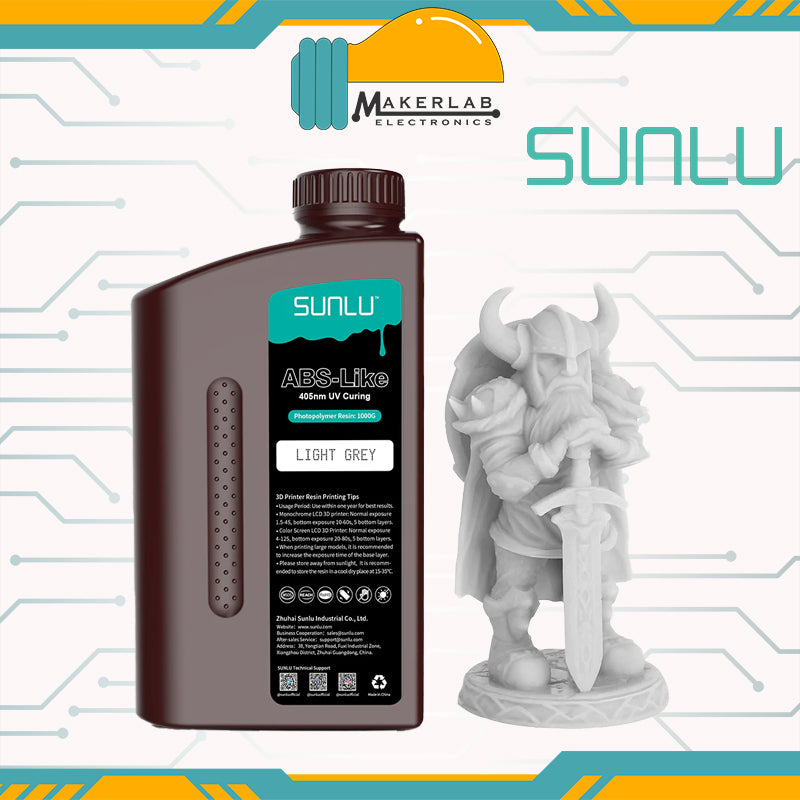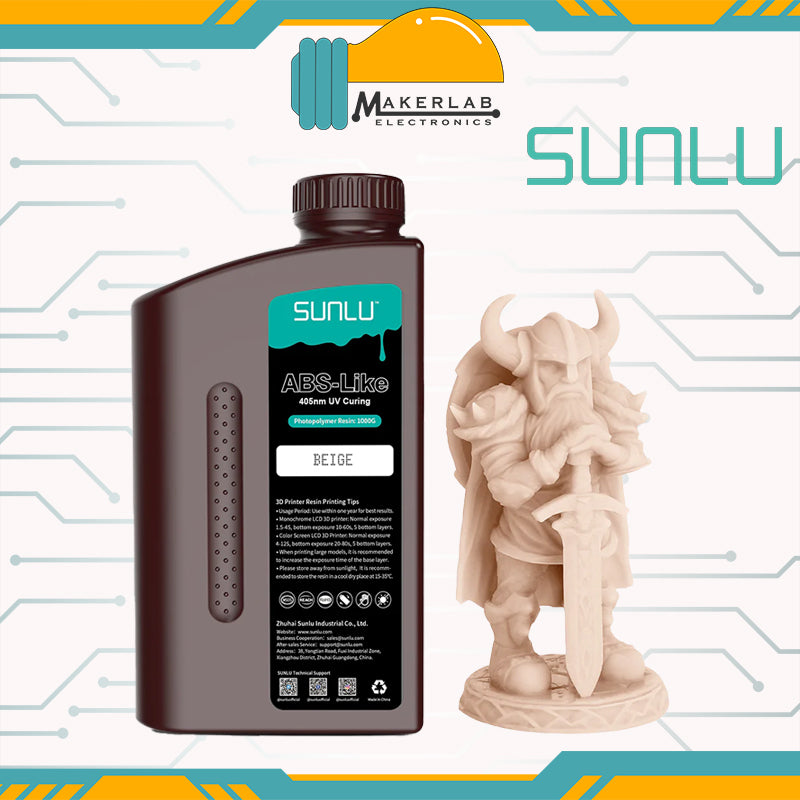 Product details of SUNLU 1KG ABS-Like Fast Curing 3D Printer Resin 395-405nm UV Light Curing Photopolymer Resin
Product Details
①【3D Printer Resin ABS-Like】SUNLU ABS-Like photopolymer resin will fast cure when it absorbs 395-405nm UV light (UV radiation) from a resin printer (or resin curing machine).
②【Low Shrinkage and High Precision】During the resin R&D, SUNLU engineers focus on how to reduce resin volume shrinkage during curing to ensure high precision and good stability.
③【High Compatibility and Easy to Use】SUNLU engineers have tried a variety setting on different brands of printers, constantly optimizing the resin performance, making SUNLU resin highly compatible and friendly to beginners.
④【Easy to Clean and Light Odor】SUNLU resin can be cleaned with isopropyl alcohol or ethanol(IPA), it's easy to clean and has a smooth surface. The smell is light, and the odor will quickly dissipate after printing.
⑤【ABS-Like Photopolymer Resin】SUNLU ABS-Like resin has good toughness, non-brittle and has excellent abrasion resistance. The combination of rigidity and resistance makes it an ideal choice for resin printing.
Product Description
SUNLU ABS-Like 3D Printer Resin, 1kg Fast Curing Strong 3D Resin for LCD DLP SLA Resin 3D Printers, High Quality 395-405nm UV Light Curing Photopolymer Resin, Non Brittle, High Precision
Matters Needing Attention
Usage period: use within one year for best results.
This product is not edible, if swallowed by mistake, please seek medical attention immediately.
Do not use resin in places exposed to sunlight. Please shake well before use, it is recommended to shake upside down three times.
Wear gloves, protective masks and other protective equipment when using photosensitive resin.
Please clean the printed resin model with high-concentration alcohol for about 30S. It is recommended to use a 95% concentration of alcohol or more to clean the printed model, the higher the better.
In order to obtain better results, the cleaned(alcohol has dried) model can be secondarily cured.
Do not pour resin from the container into the unused resin.
Do not leave the resin in the container for a long time without using it, to prevent the resin from being contaminated.