SKU:MLE04232
Regular price
₱3,750.00
Sale price
₱2,000.00
Unit price
per
Sale
Sold out
Share
View full details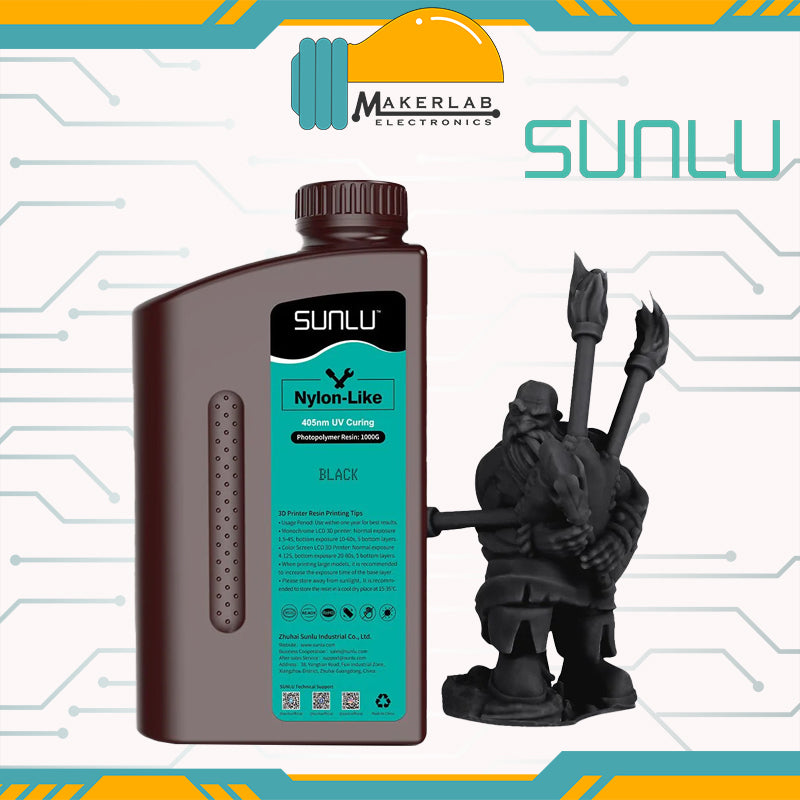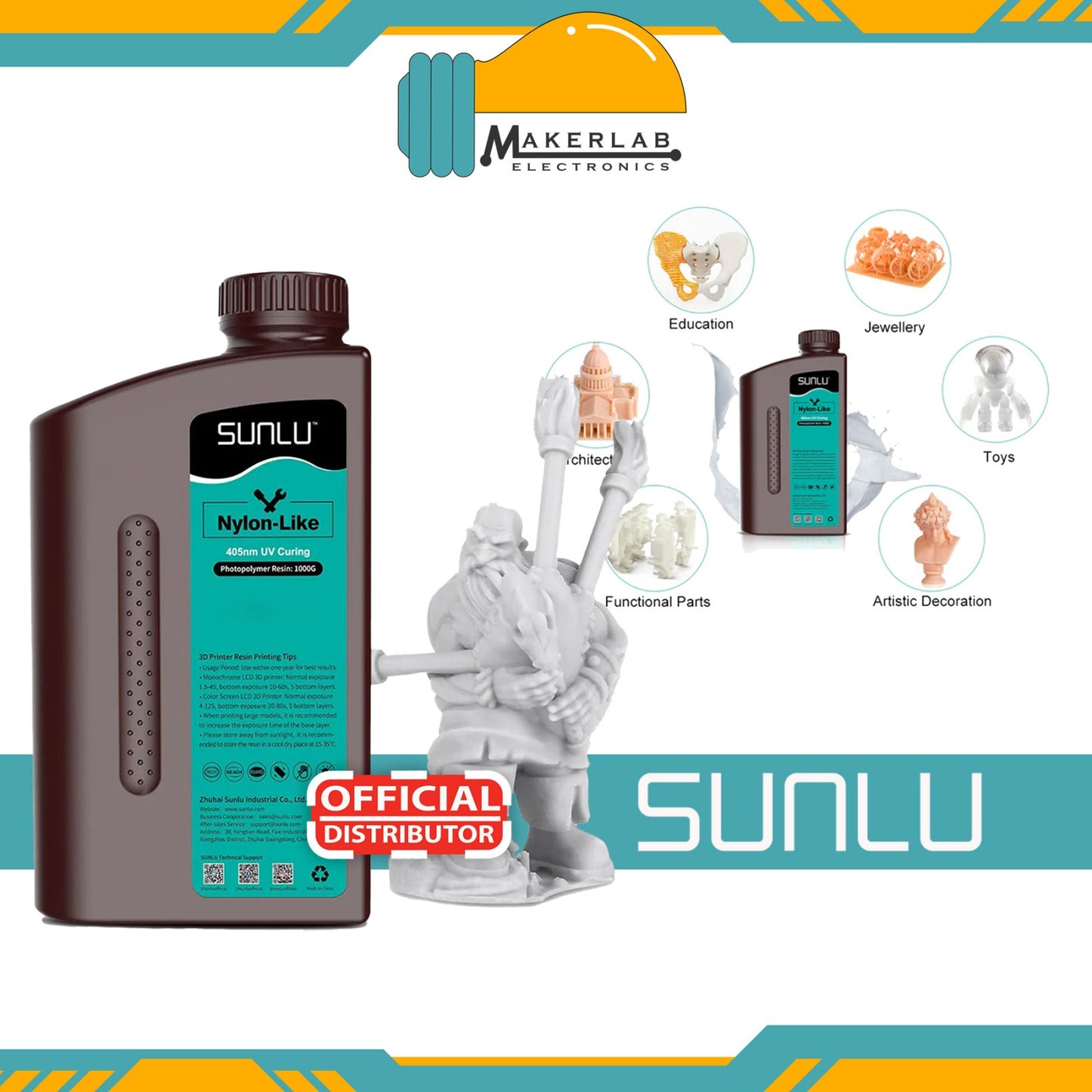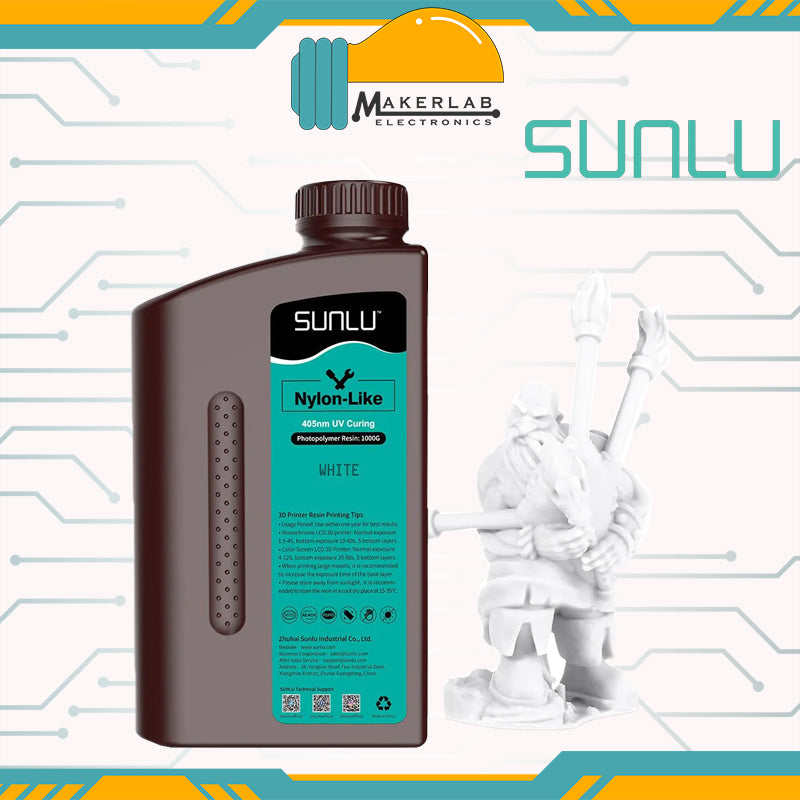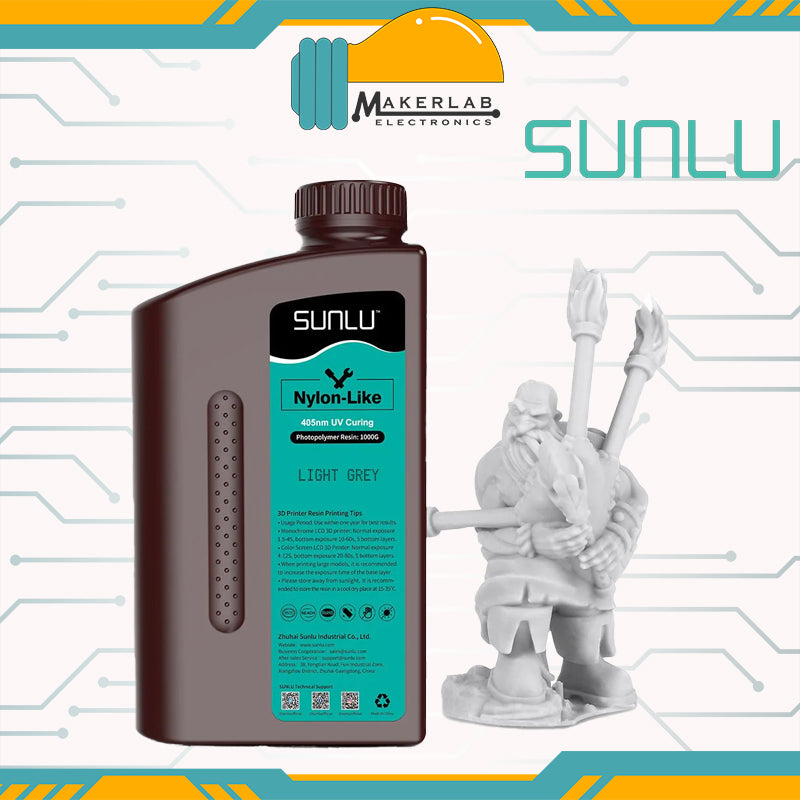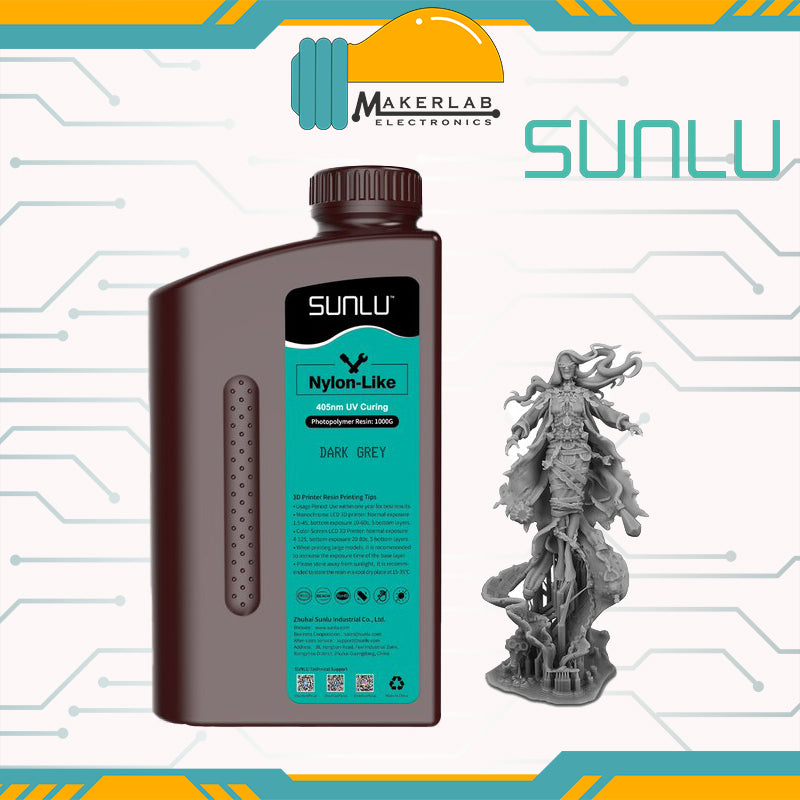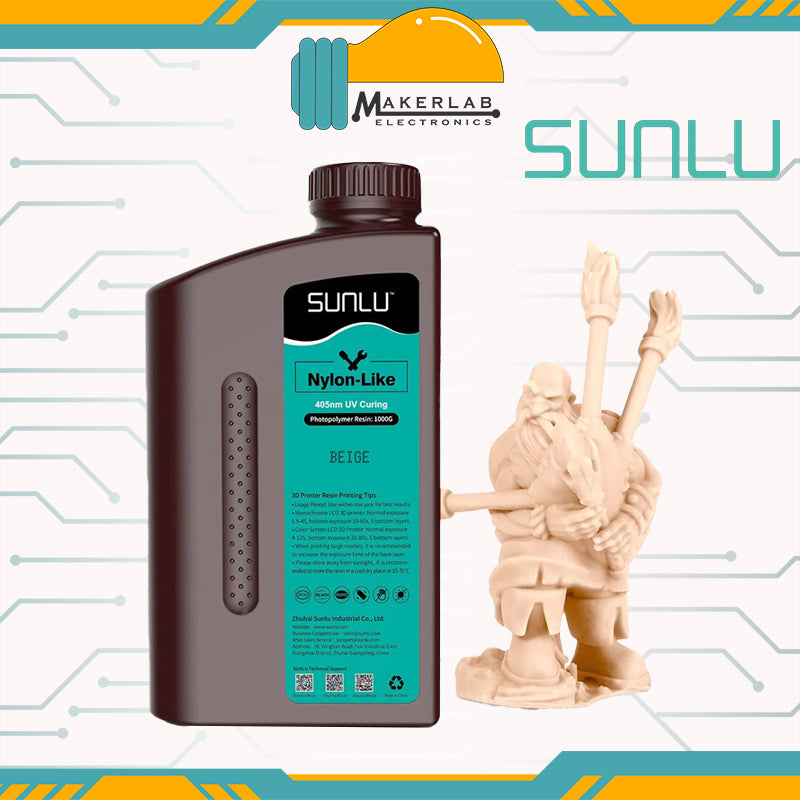 Product details of SUNLU Strong Durable PA Like/Nylon Like 395-405nm UV Light Curing Printing Liquid Photopolymer Resin
①【Nylon-like PA-like Polyamide Resin】SUNLU nylon-like resin will be cured when it absorbs 395-405nm UV light. It's recommended to print at 25°C, nylon-like resin is stronger and tougher than ABS-like or standard photopolymer 3D printing resin.
②【Super Strong and Tough Resin】Nylon-like resin has very good toughness, it's strong and not brittle. Nylon-like resin is great for printing high-precision 3D models, users do not have to worry about damaging the printed models when removing supports.
③【Ultra Durable and High Compatibility 】Nylon-like resin is very durable and has super good aging properties. During the R&D, SUNLU engineers tried to bake the nylon-like resin model in a dry box at 55℃ for 3 months, the model didn't age and crack.
④【Low Shrinkage and High Precision】During the 3D printer resin development process, SUNLU engineers focused on how to reduce the volume shrinkage of the resin during curing to ensure high precision, fast curing speed and good stability.
⑤【Leak-proof Bottle Design】SUNLU resin bottle has a leak-proof design patent, and the packaging process is strict, which reduces the damage to the bottle during transportation and ensures that the resin is delivered to the customer in good condition.
PA-like Features:
1. Good molding, low odor, low shrinkage;
2. All aspects of tensile, bending and toughness performance is better, can punch and tap.
3. The molding performance is similar to THAT of PA, which is applied to product models requiring high hardness and toughness, such as the production of structural parts samples, and products requiring better material performance
Safe Package:
Leak-proof bottle is fully wrapped with a plastic bubble bag and reinforced package box to make sure the resin stays in place where they belong.
About storage:
Store at room temperature (10-30℃); away from light; kept dry and good ventilation. Do not put it under the sun or under strong light. Keep it out of the reach of children.
SUNLU PA-Like Resin Good
You can also use it to print your 3D CAD design works and make it from an idea into reality.
Wide Application
SUNLU PA-Like Resin has a wide application: Education, Jewellery, Toys, Artistic Decoration, Functional Parts, Architecture and so on.
Light Odor and Consistent Success
Photopolymer resin can be smelly in some cases. With the refined formula, SUNLU resin has a very light odor and no pungent smell. Long-time printing can be demanding, but SUNLU resin ensures consistent, high-quality prints.
Compatible with Most LCD Printers
SUNLU resin is compatible with 2k/4k/5k/6k/7k/8k Monochrome Screen LCD printer on the market.
Multiple Protection for Safe Delivery
1. Aluminum film seal on the top
2. Leak-proof cap design
3. Air cushion packing
4. Reinforced carton box
To make sure that resin is in a good status when customers receive them.
Great Printing Works
High precision printing works make your 3d model looks perfect.