SKU:MLE00258
Regular price
Sale price
₱59.75
Unit price
per
Sale
Sold out
Share
View full details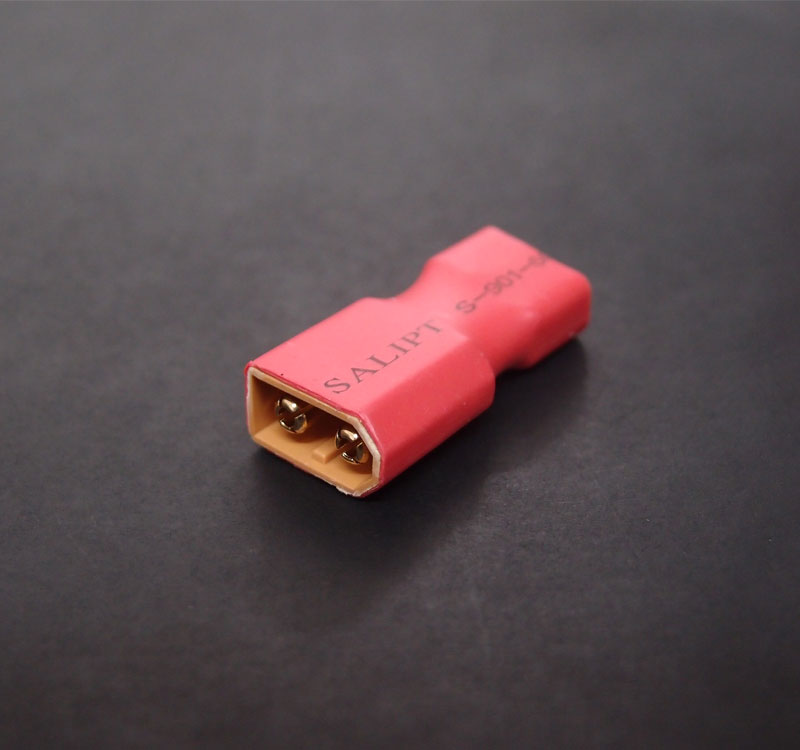 XT60 to Deans T Plug Adapter
If you buy batteries from different manufactures, you will notice that sometimes they have different connectors. Two of the most common connectors are the Deans T plug and the XT60. By using an adapter you can connect an XT60 plug to a Deans connector (T plug) so there is no need to change the factory fitted connector.
We sell both gender variants: XT60 Male to Female Deans T Plug Adapter and XT60 Female to Male Deans T Plug Adapter
Features:
XT60's are an excellent replacement,and are now one of the most widely used
connectors.
This adapter allows you to use your batteries that have a Deans/Deans style connector with an ESC that has an XT60 Connector on it.
The best part is there's no wires so the adapter is as compact as possible!
Plug is convenient,stable performance,don't have to repeatedly change plug anymore! Welding is firm,able to bear large current!
This product is used for T plug and XT60 plug equipment transfers between the super small volume,super light weight,suitable for the installation of all kinds of models.
Specifications:
XT60 Male to Female Deans T Plug Adapter

Dimensions: 35 x 16 x 8 mm
7.5 g

XT60 Female to Male Deans T Plug Adapter

Dimensions: 40 x 17 x 9 mm
6.5 g