SKU:MLE00942
Regular price
Sale price
₱50.00
Unit price
per
Sale
Sold out
Share
View full details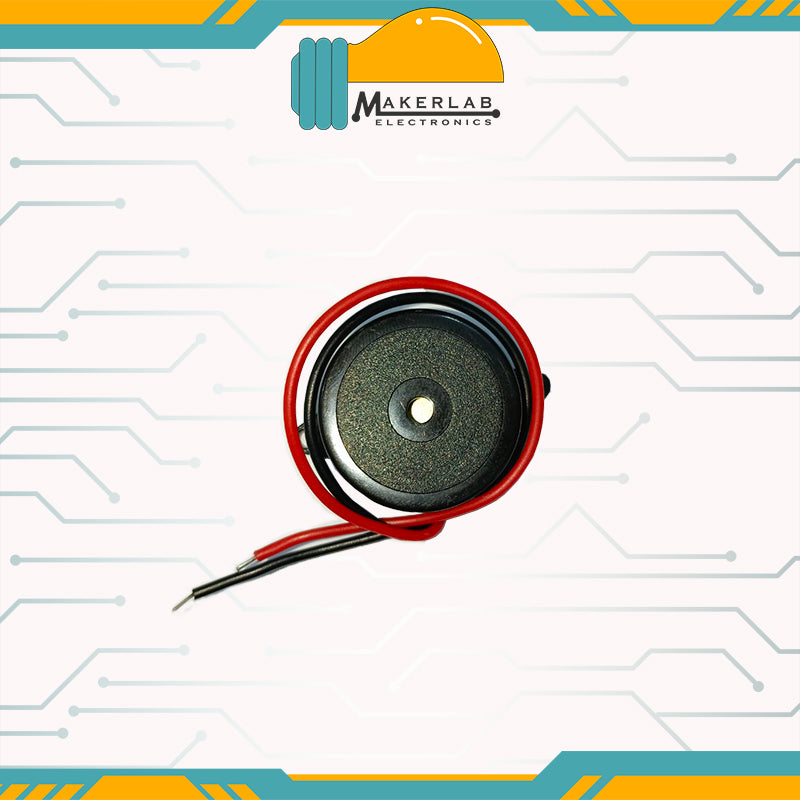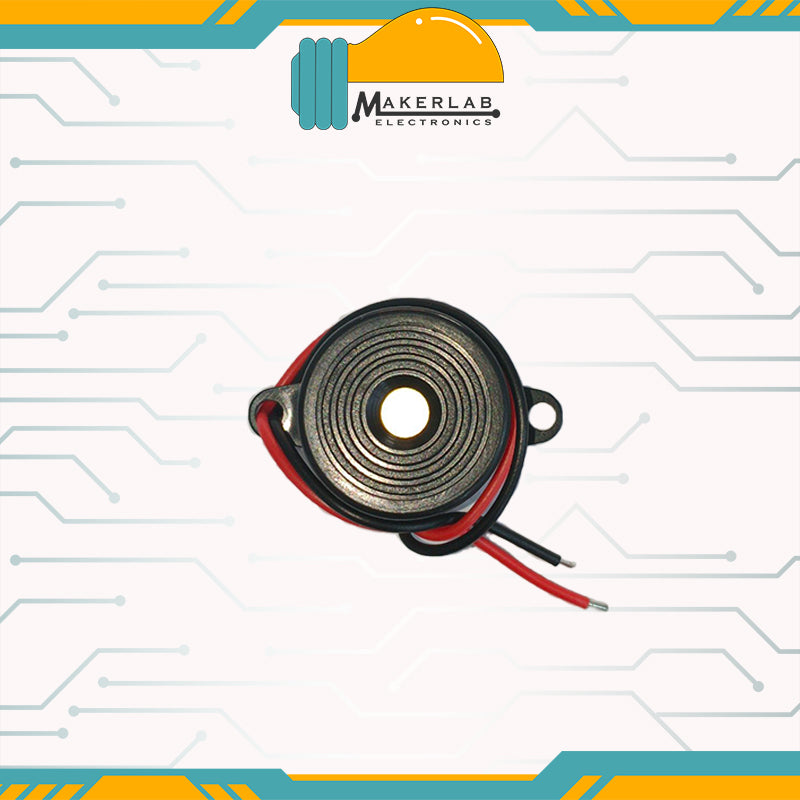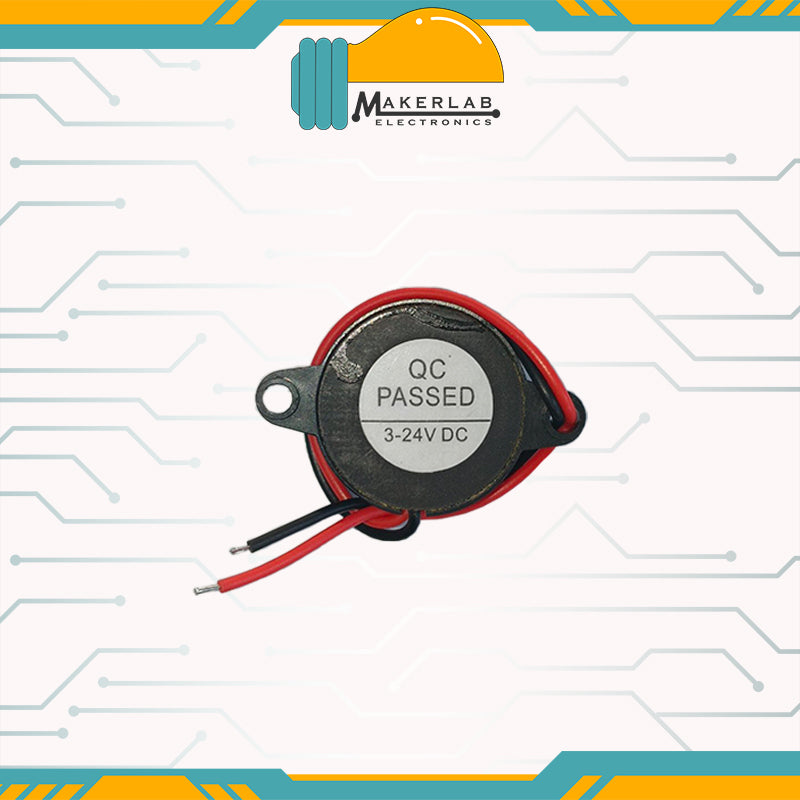 Product Description
Specifications:


•Input Type: DC

•Voltage – Rated: 12V

•Voltage Range: 3 ~ 20V

•Frequency: 2.8kHz

•Technology: Piezo

•Operating Mode: Single Tone

•Sound Pressure Level (SPL) 100dB @ 12V, 10cm

•Current – Supply: 8mA

•Port Location: Top

•Operating Temperature: -40°C ~ 85°C

•Mounting Type: Panel Mount, Flange

•Termination: Wire Leads

•Size / Dimension: 1.646″ Dia (41.80mm)

•Height – Seated (Max): 0.642″ (16.30mm)

•Weight: 13g



Documents:



•4216 Buzzer Drawing

•4216 Buzzer.obj



Piezo Buzzer Sounder 3-24v DC 23mm Panel Mounting 3.5KHz 7mmm Flying leads



Panel mounting with a low profile and 23 diameter. 75mm flying leads give you flexibility in your positioning of the buzzer. Sound output 85dB at 12V. Rated 3-24V DC.



Operating Voltage: 3-24VDC

Operating Current: 10mA

Frequency: 3.5KHz ±0.5kHz

Sound Output: 85dB @12V DC at 30cm

Tone: Continuous

Temp. Range: -20 to +60°C

Dimension: 23mm diameter x 10mm height



Specifications



Model: 2310

Color: Black

Diameter: 23mm

Height: 10mm

Cable Length: 100mm

Sound Pressure Level: 85 to 95 decibels

Rated Voltage: 12VDC

Working Voltage Range: 3V-24V

maximum Current: 10mA

Weight: 3g(approx.)



Features:



- Buzzer is an electronic sounder with integration structure.

- Using DC power, it is widely used on computers, printers, photocopiers, alarm, electronic toys, automotive electronic equipment, telephone, timer and other electronic products.

- Piezoelectric buzzer is mainly made up by multivibrator, piezoelectric buzzer chip, impedance matching unit, resonator and shell.

- Multivibrator is composed of transistors or integrated circuits. When switched on, multivibrator vibrates and outputs o signal.

- Impedance matcher drives piezoelectric buzzer sound.

- Connected to rated power and the buzzer will sound continuously.

- Can be controlled conveniently.





Active buzzers are called active because they only need a DC voltage to produce sound. Passive buzzers need an AC voltage to produce sound.